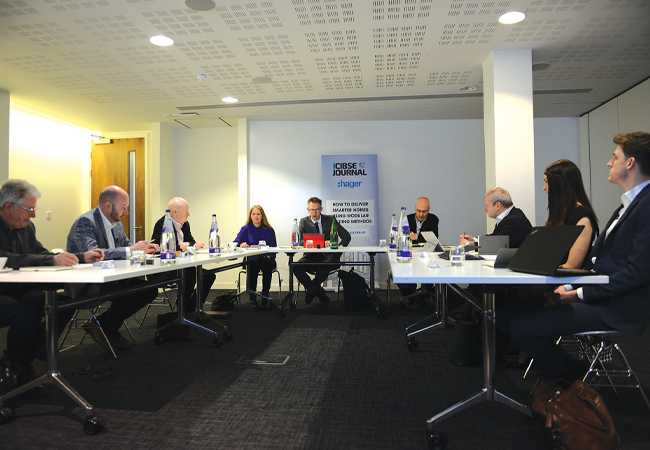 Roundtable sponsor
To improve dramatically the efficiency of the UK's offsite manufacturing sector for housing, factors such as early engagement of specialists, collaboration across the supply chain, and standardisation of products will be key. These were just some of the ideas discussed at CIBSE Journal's roundtable, held at the Royal Pharmaceutical Society in February and sponsored by Hager, a manufacturer of electrical distribution solutions.
An important message from the event was that achieving meaningful change, where offsite manufacturing performs as effectively as it does in the automotive industry, will require a radical shift in mindset and a move away from traditional building practices.
Jane Yorke, residential market manager at Hager, said she wanted to understand better the issues that roundtable participants faced through the supply chain. 'I can see that we all need to work more collaboratively, and offsite manufacturing must take a more standardised approach so the supply chain is more robust to support these ventures,' she said.
Neil Pennell, head of design, innovation and property solutions at Landsec, cut through some confusing terminology by explaining the different types of offsite manufacture.
He said modular construction, often referred to as a 'volumetric solution', is where cube-shaped rooms are transported to site by lorry and connected to create buildings. Platform frame construction, another method of offsite manufacturing, involves the transportation of flat-packed, individual components, assembled on site.
Pennell added that a glossary of offsite manufacturing terms is being developed, which should help bring clarity to the sector.
Roundtable participants

Doug Baldock, transformation lead, Laing O'Rourke
Jerry Lehane, board director, ChapmanBDSP
Ian Lock, business development director, Baxi Heating
Laura O'Leary, director, MZA Consulting Engineers
Neil Pennell, head of design, innovation and property solutions, Landsec
Alex Smith, editor, CIBSE Journal (chair)
Matthew Teague, marketing project manager, Tata Steel Europe
Nick Whitehouse, industry adviser, Buildoffsite
Jane Yorke, residential market manager, Hager


Early collaboration

The participants agreed that offsite manufacturing can produce excellent results when the conditions are right. Key components for its success are a committed and intelligent client, and early engagement, suggested Ian Lock, business development director at Baxi Heating UK. 

'We develop and supply prefabricated central plants and utility solutions, and one of our most successful projects is Battersea Power Station,' he said. 'It was successful for a number of reasons. The client had the ambition to drive and support offsite manufacture from the outset and, by virtue of that, we were involved early in the process.

'Upfront involvement, which includes talking about the solution before we went into detailed design, was crucial, otherwise you miss the opportunity for mass customisation via a modular platform.'

Laura O'Leary, director at MZA Consulting Engineers, agreed, and said that 'in the past 18 months, we've seen that collaborating with key specialists early on leads to better coordination from the outset and a successful design. A more detailed design is delivered from an earlier stage, but it gives everyone – including the client – trust and cost certainty; it's definitely the way forward.'

Jerry Lehane, board director at ChapmanBDSP, who also worked on the Battersea Power Station project, said being locked in early meant a need to optimise the design at this stage. At this point, there is also a crossover between disciplines, with which – he stressed – everyone needs to be comfortable.

'The consultant needs to do a higher level of design to be able to make sure it is optimised,' he said. 'You are solidifying at this point what the building form is, and it's too late to go back at stage three or stage four, when you might be optimising around products.'

Lehane also advised a direct and open relationship with the client be established and additional due diligence undertaken on the designer's part. These elemental changes on each bit of the supply chain, he added, can really start to make a difference when the modular approach is used.

To ensure a wider adoption of offsite manufacturing, Doug Baldock, transformation lead at Laing O'Rourke, said new, flexible products that suit the manufacturing process should be developed. To illustrate his point, he cited a Laing O'Rourke project.

'We've been working with a ventilation manufacturer to provide a system that fits with our modular steel frame,' said Baldock. 'However, the frame constrains how the M&E components flow through it. We need a product manufacturer who can adapt their product set to suit our manufacturing process and our product. If we're moving towards a manufacturing process where takt time and productivity are improved continuously, we need products that allow us to do that.'

Matthew Teague, Tata Steel architect, drew comparisons with the automotive industry and housing, and said there was sufficient scope for leverage and continuous improvement in the supply chain where entrants like Laing O'Rourke could make a real difference.

Baldock agreed, highlighting that delivering 10,000 homes a year using modern methods of manufacturing is achievable for Laing O'Rourke – but the supply chain could find it very challenging to meet this target.

'To get to the stage where we are producing housing like the automotive industry, which is the holy grail, we will have to see everyone in the supply chain coming together to optimise the products,' said Baldock. 'Only then will the industry benefit, because the cost comes down, the quality goes up, and more skilled jobs are created.'

Lock and O'Leary agreed, adding that collaboration within the supply chain, standardisation of products, and a shift in mindset are key factors for encouraging mass customisation in offsite manufacturing.

Keeping it standard

Pennell cautioned that it was critical for manufacturers to standardise the information around components. Accurate details on the materials – where they come from, their content and embodied energy – should be included. 'As a client, we need that information, and we use databases that are generic in their nature, but we can make significant changes,' he said.

'We currently have a commercial development that uses platform frame construction and we have a lot of information around embodied carbon. We carried out an assessment on the building design and it employs almost 20% less embodied carbon. It's a steel and concrete building, and we're using less materials, and a more optimised solution, as a result.'

Nick Whitehouse, architect and industry adviser at Buildoffsite, agreed that declaring information about materials is crucial, and added that the end-of-life and reusable aspect of materials and products should be considered and designed with this in mind.

'If we haven't got the professional skills and design fraternity to go offsite, it will inhibit clients, and vice versa,' said Whitehouse. 'Clients are critical; they start everything. We need the big, expert clients who have the historical data and experience to inform and improve everything we do, and this is currently missing.'

Baldock said another obstacle to productive offsite manufacture are the Building Regulations and British standards to which consultants have to adhere. 'We're finding that the supply chain is coming up against barriers from the consultants, who have design guidance they have to stick to on projects for consistency,' he said.

'We need to get to a point where offsite manufacturing is really productive, is a scalable manufacture-led product, where the design fundamentally changes, and where you work upfront and design to rules that can be quickly adjusted to suit an automated process.

'This would free up good consultant engineers who can deal with some bigger issues, such as finding clever ways of saving energy and meeting zero carbon targets.'

If the market volume grows, and 150,000 homes a year are produced, it will be better to have lots of manufacturers that can play a part and produce bits to create, Pennell added.

Having this volume enables the scale that allows manufacturers to invest. He likened it to the 'chicken and egg' situation, where we need to get past the small scale we're in now.

The message of standardising products was emphasised again. Pennell said this approach will help the industry to grow volume and create the ability to justify investment. Otherwise, if we're not careful, he added, other successful players in offsite manufacturing – such as the Japanese and the Americans – will take the market away from the UK.

'It's understanding where government intervention is and how they will take this forward,' said O'Leary. 'It's getting to this commonality, yet getting more standardised. At the moment, we're only learning from the things that were successful, or from disasters – such as Grenfell. We shouldn't have to get to that point for radical changes to be made.'

Teague added that this is what happened to containerisation. There is no benefit in reinventing the container, which is what the industry is doing all the time. 'This is where platform DfMA construction is an interesting development because it's taking offsite back to an automotive-chassis approach,' he said. 'This solution allows several typologies to use the same basic components.'

According to Lock, the two big growth areas for new-build are the private rental sector and affordable housing. He said there is a real appetite and opportunity for a sweeping change in offsite manufacture, and that this sector offers the robustness needed to accelerate prefabrication. However, he warned that we currently have an inconsistent energy strategy across the UK, and this needs to be resolved before we embark on a big push in offsite manufacturing for housing.

'The collaborative approach is where we need to be looking,' said Yorke. 'I welcome us coming together at a much earlier stage in the design process, and that we focus on what the client is trying to achieve and consider the creative solutions for delivering this.'

The event ended on an upbeat note, with participants feeling positive about the future of offsite manufacturing, although it will take collaboration, partnership, early intervention, and sharing of knowledge to move forward. 'With change comes great disruption,' said Pennell. 'There are lots of barriers – some regulatory, some insurance, some in the way we procure, and some because the workforce is set up to do it one way. We have to translate those skills into a different way of working.'

This will require a big reskilling of people and drawing in new talent, added Pennell, who said – although it will be a challenge – many things were now coming together, including the climate change imperative, resource scarcity, and a need to do things efficiently and for the UK to get the most out of its industries.

'If we get this right,' he said, 'we can export it, but we have to work more collectively to make it happen.'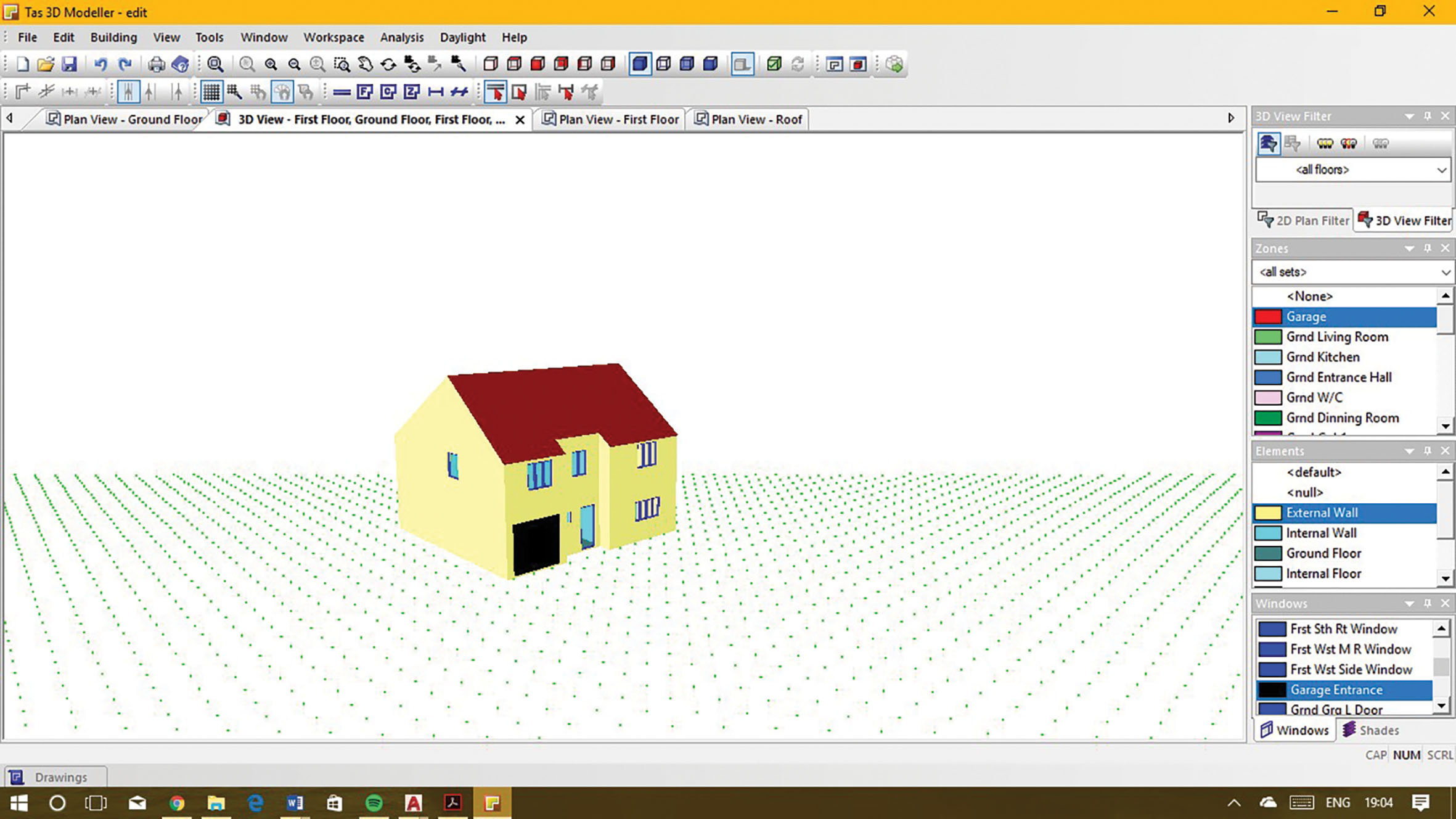 We're only learning from disasters like Grenfell. We shouldn't have to get to that point for radical changes to be made – Laura O'Leary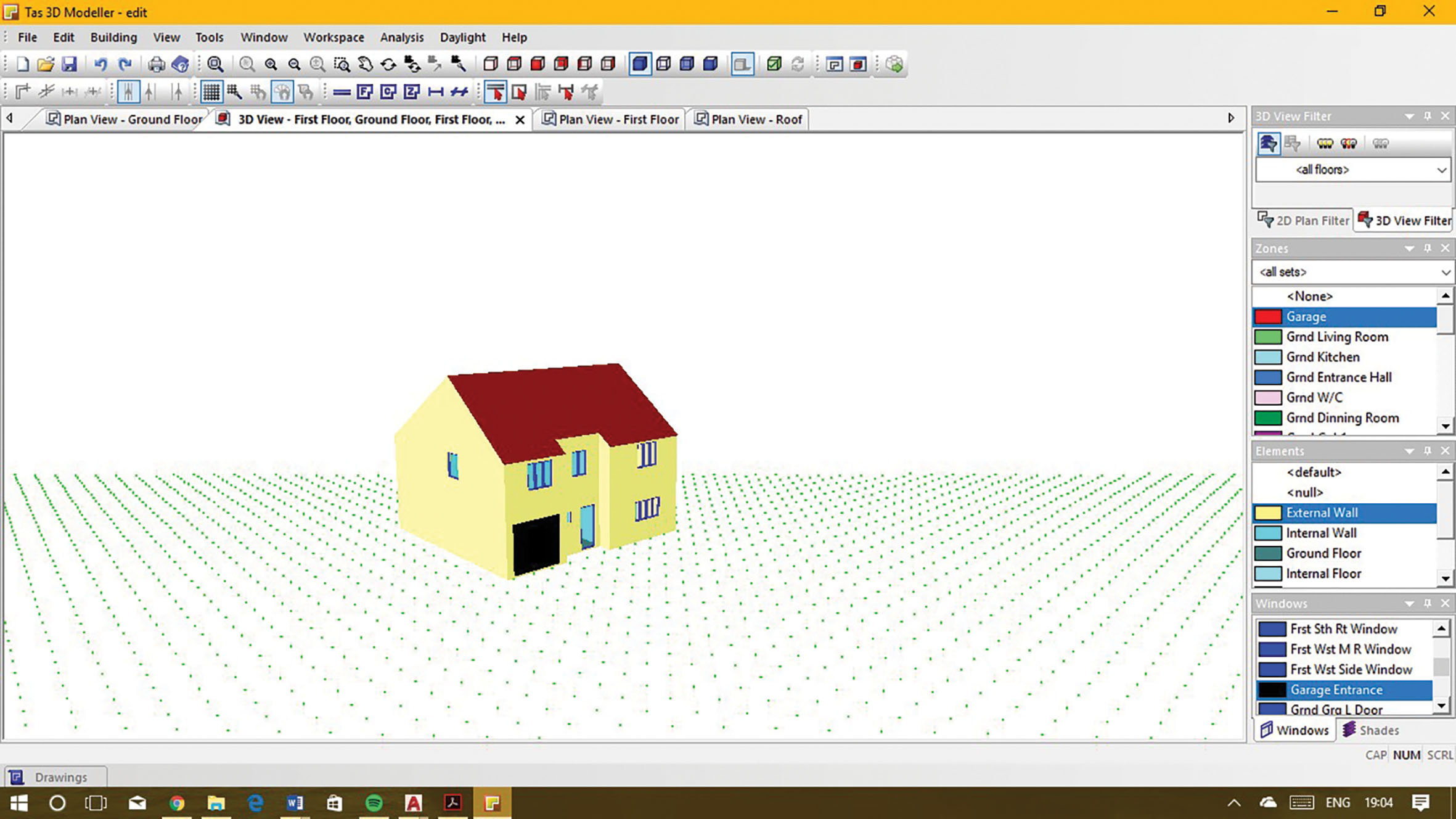 The supply chain is coming up against barriers from the consultants, who have design guidance they have to stick to on projects for consistency – Doug Baldock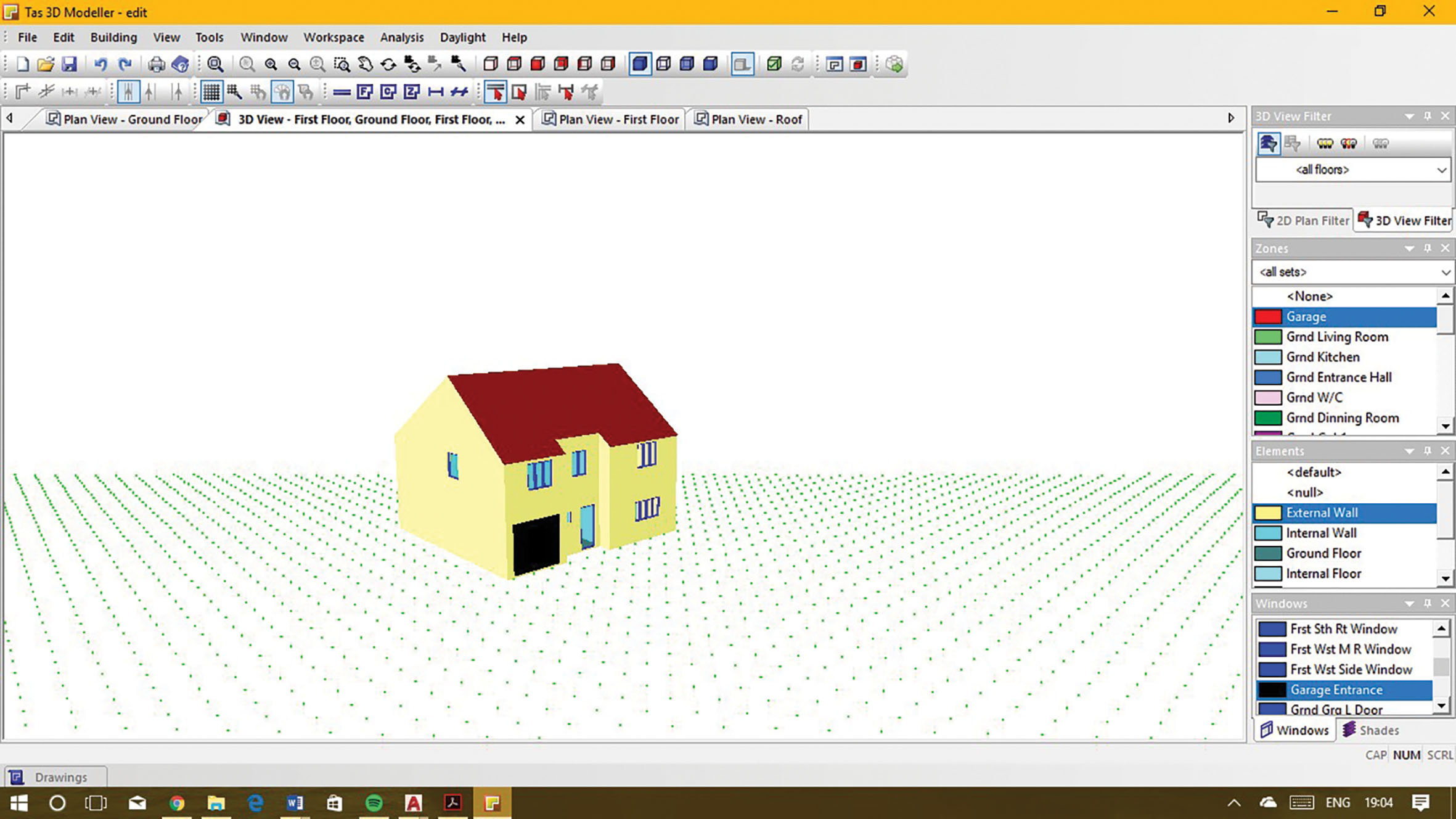 The consultant needs to do a higher level of design to be able to make sure it is optimised – Jerry Lehane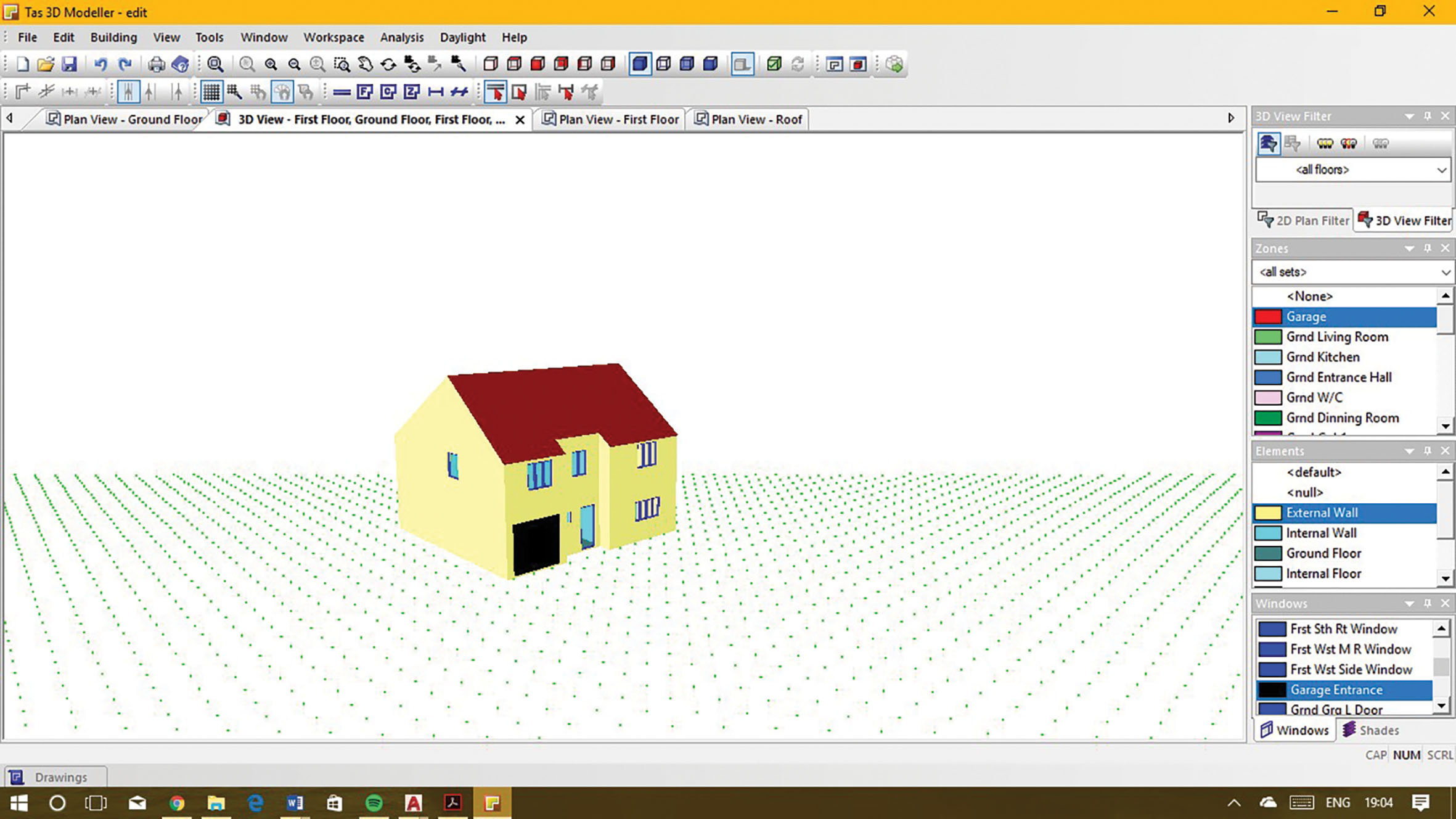 Offsite manufacturing needs to take a more standardised approach so the supply chain is robust – Jane Yorke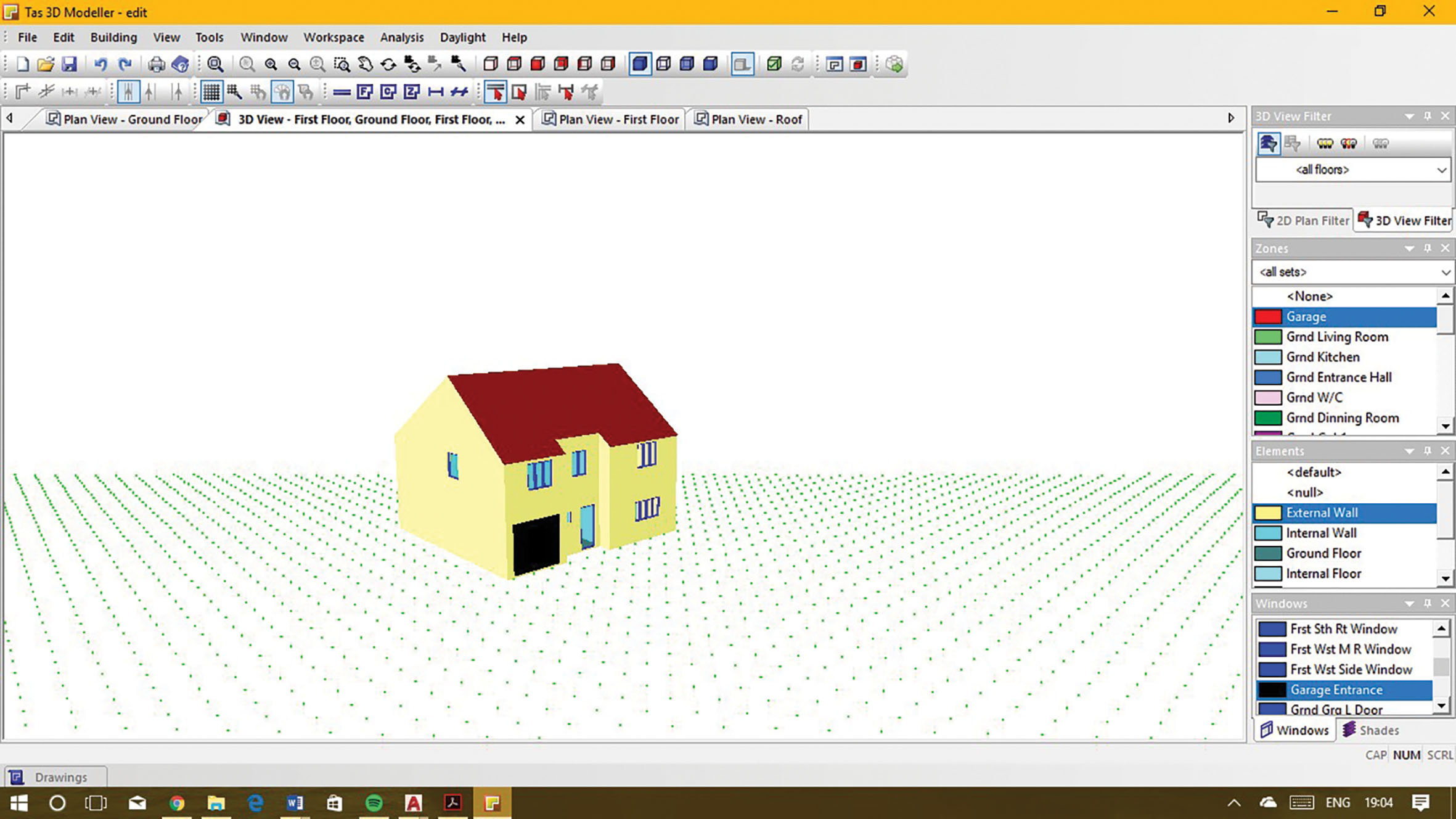 Platform-frame construction is an interesting offshoot because it's taking offsite back to an automotive-chassis approach – Matthew Teague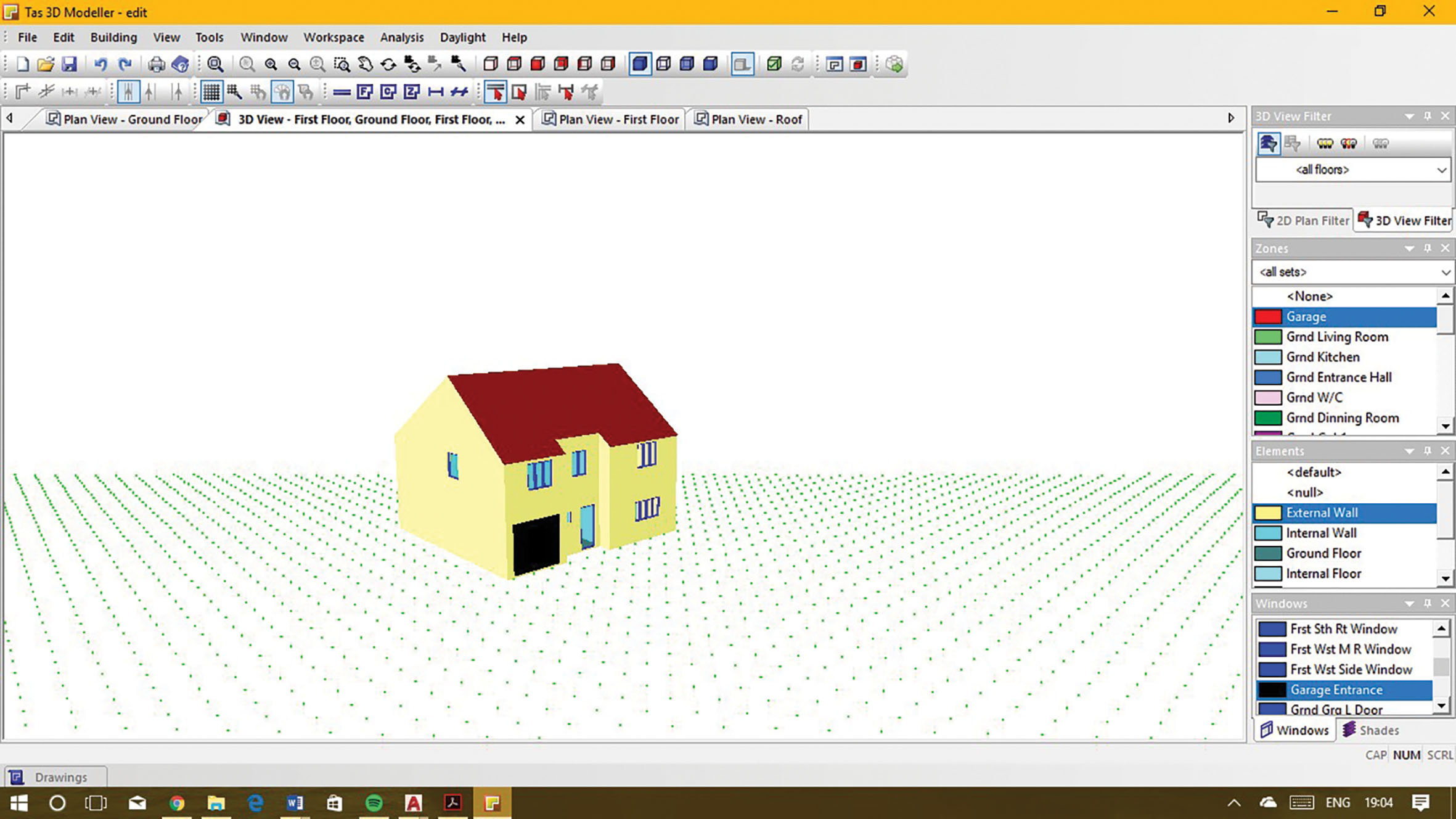 If we haven't got the skills and design fraternity to go offsite, it will inhibit clients, and vice versa – Nick Whitehouse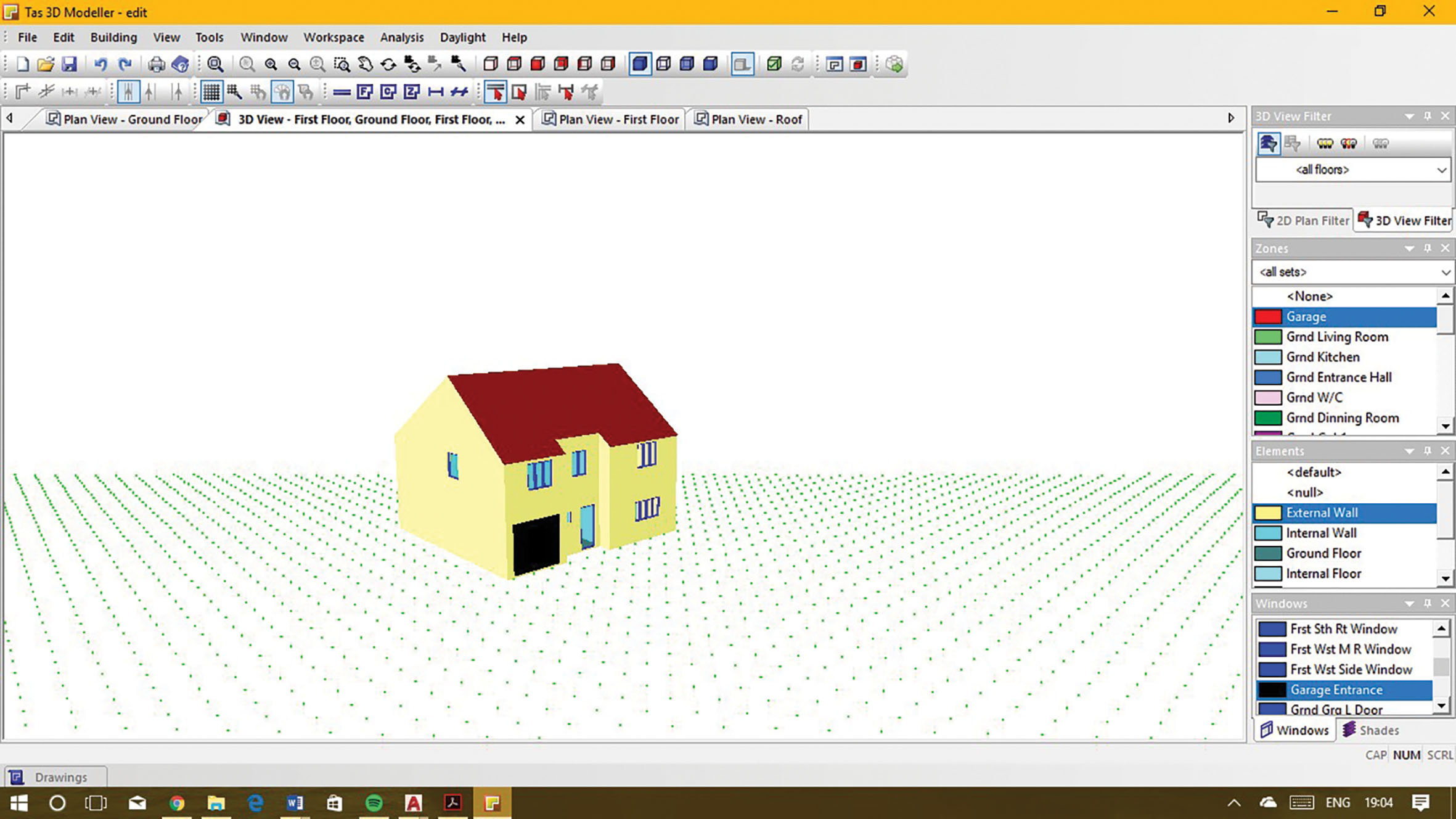 If we're not careful, other successful players in offsite manufacturing – such as the Japanese and the Americans – will take the market away from the UK – Neil Pennell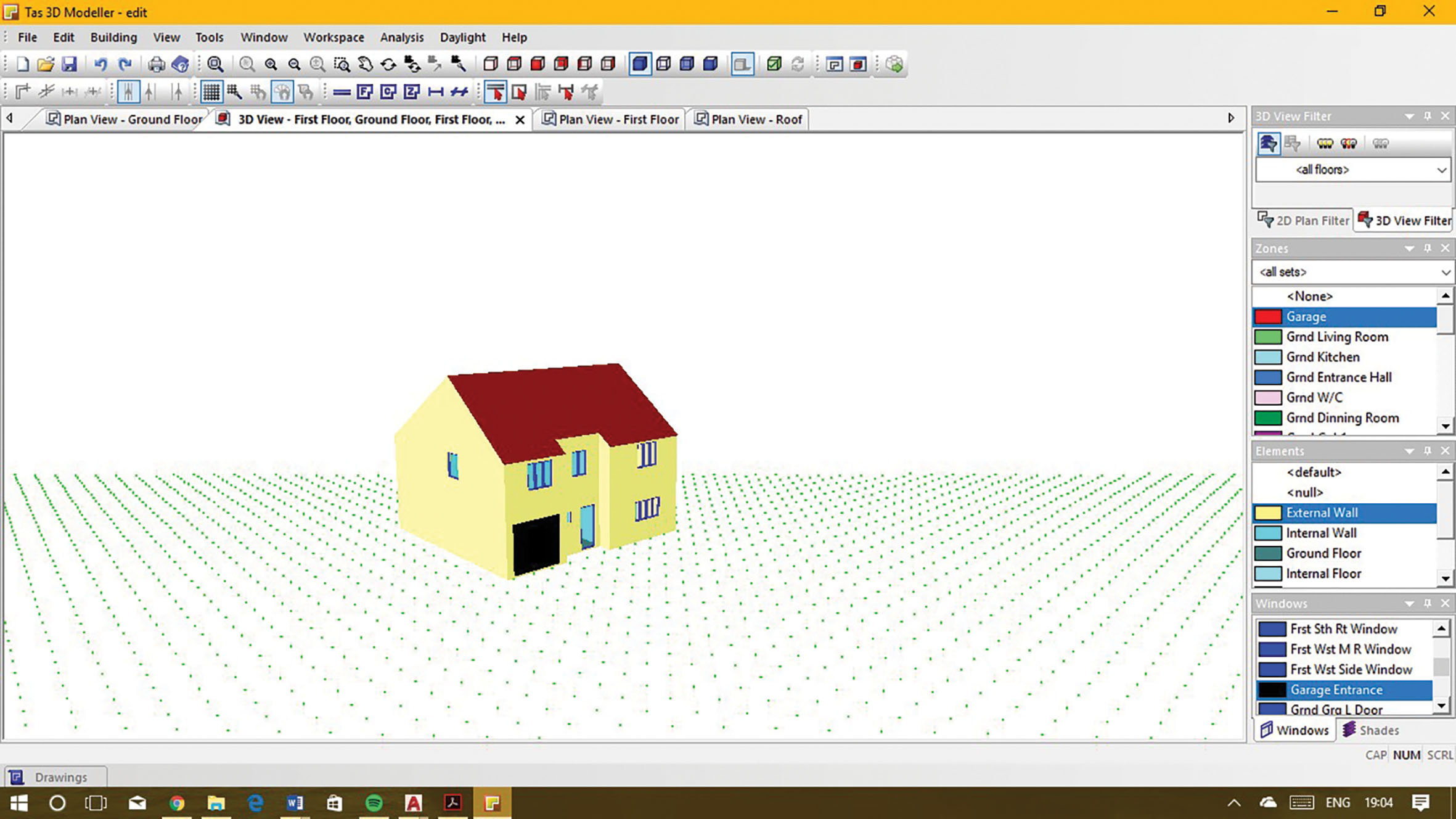 Upfront involvement, which includes talking about the solution before we go into detailed design, is crucial, otherwise you miss the opportunity for mass customisation – Ian Lock