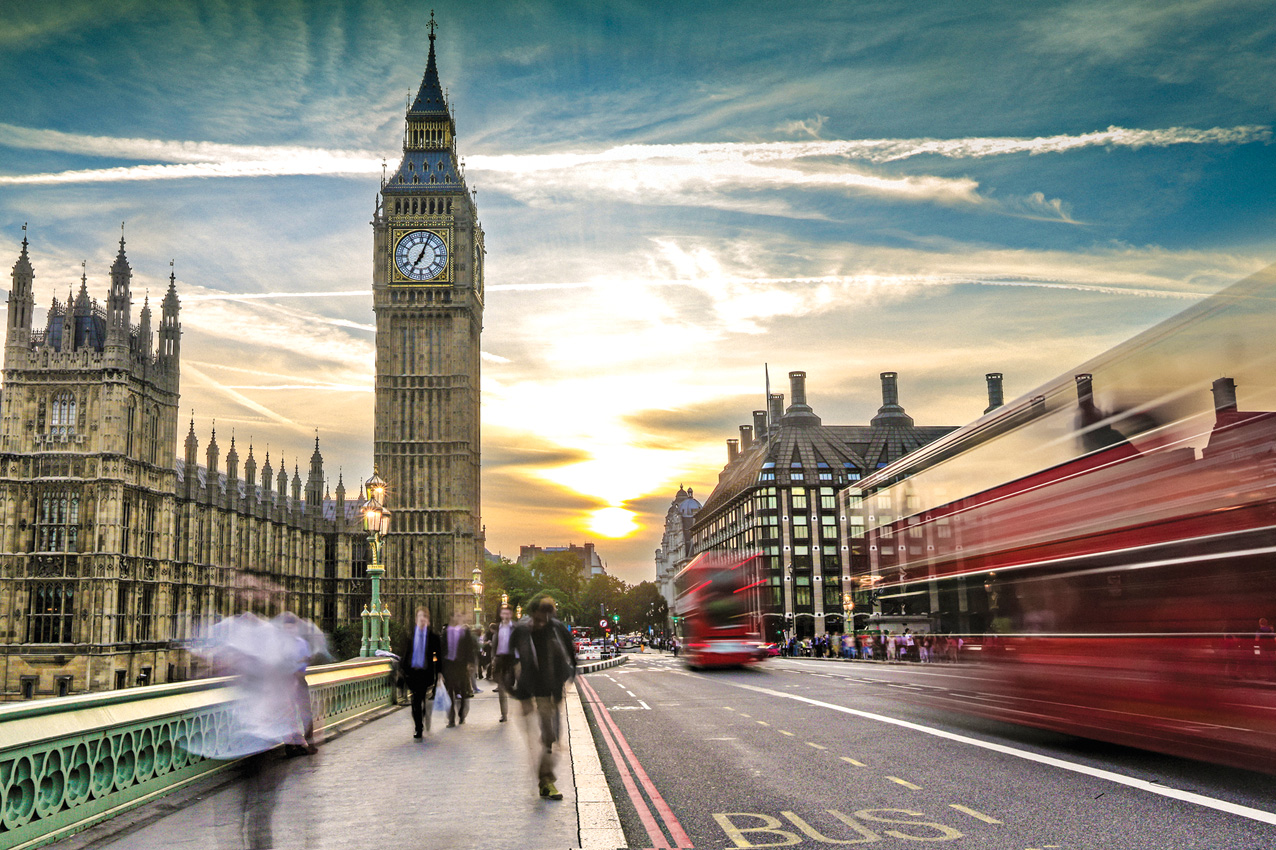 Credit: iStock – xavierarnau
The annual International Energy Agency (IEA) Heat Pump Research Seminar, hosted by the Department for Business, Energy and Industrial Strategy (BEIS) started with a warning by Stephen Renz, chair of the IEA Heat Pumping Technologies (HPT) technology collaboration programme (TCP). 'If we follow current trends, we will not reach net zero in time. We need to take action to change this,' he said.
The necessary action, according to Renz, is the installation of 500MW of heat pumps every month until 2050. This would be necessary to enable the UK to cope with the expected tripling of electricity and cooling demand in the next 30 years, he said.
The government's target is 800,000 heat pumps installed per year by 2028, a significant uplift on the 30,000 currently installed.
Tara Deshpande, deputy director of the net zero buildings team at the Clean Heat directorate, BEIS, described the UK government's current policy on heat pumps. In the current political climate, she said, energy security is a big priority for the government, with consumer access to heating of prime importance.
In discussing the decarbonisation of heat, Deshpande added that there would need to be a mix of heating technologies in the future because of the diverse needs of consumers and buildings, but that 'heat pumps would play a major role'.
She addressed the challenges of large-scale heat pump deployment, saying there was an evident need for more resilient supply chains, affordable pumps, and quicker and easier installations.
Deshpande said that, by 2026, decisions would be expected to be made around the strategic role that hydrogen will play in providing heat, but 'even with a lot of hydrogen heat, the country would still need at least 600,000 heat pumps installed per year by 2028'.
There was a conflict among speakers about the suitability of hydrogen as a source for heating buildings. Bean Beanland, director of growth and external affairs at the Heat Pump Federation, expressed concerns about the powerful fossil fuel industry lobbying for hydrogen and the 'lack of understanding' among some of our policy-makers.
He is keen for off-gas buildings to move to heat pumps. 'We cannot allow the hydrogen debate to mask off-gas opportunities. There are currently four million houses in the UK that are off gas,' said Bean, who urged that a programme to install heat pumps at these properties be mobilised.
Octopus' Hitting the target is a simulation-based assessment of the interventions required to meet UK government heat pump targets. Lucy Yu, chief executive at the Centre for Net Zero, founded by Octopus Energy, outlined the methodology and results.
Just less than 25 000 households were simulated, with data gathered daily over several years. Key interventions modelled in the report were the Boiler Upgrade Scheme, the redistribution of policy costs across gas and electricity, and a boiler ban, starting on 1 January 2035.
The study found that the government could meet its 600,000 installation annual target if it: grew the number of heat pump installers to as many as 30,000 by 2028; announced the upcoming ban as soon as possible, to send a clear signal of intent; and increased consumer awareness of heat pumps to give them the confidence and knowledge to try unfamiliar products.
Beanland said installer training capacity was climbing fast, with new apprenticeships starting in 2023, and manufacturing and drilling capacity for ground source heat pumps increasing. 'We are becoming investable, but timeframes are becoming very constrained.' Like Yu, he was concerned that the window of opportunity was closing fast, and called on politicians to stimulate the market.
Renz said the IEA's  HPT TCP was established to accelerate the universal implementation of heat pumps, and he believes the UK should collaborate with other nations to help reach the government's target. 'The HPT TCP is an international framework of cooperation and networking with 17 member countries and several new countries in progress,' he said. 'It is essential we work as a global community to find the best solutions for a net zero future.'
Noel Salmon, energy innovation project manager at BEIS Data Insights, shared the results from demonstration projects that were designed to test the feasibility of a large-scale rollout of heat pumps in a range of housing archetypes. Heat pumps were installed in a representative sample of 742 homes, and data was collected at two-minute intervals, resulting in a huge data set with more than a billion lines of information. The project analysis looked at the experience of an installation for occupiers and the barriers to adoption, such as cost and disruption.
The data revealed that hybrids were the cheapest to install because they did not require a hot-water tank. For air source heat pumps, upfront costs were £15,000 up to a maximum of £27,000, while costs for individual ground source heat pumps were £40,000. Costs were due, in part, to heat emitters needing to be replaced. On average, there were 8-10 radiators in the home, 80% of which would need to be replaced. The perception of the disruption that installation would cause was the main reason people dropped out of the trial.
Clearly, there are barriers to overcome if there is to be mainstream adoption of heat pumps, so while there was an air of positivity among the speakers, it was apparent that action needs to be taken now, particularly by politicians, if government targets are to be met.
'Our technology is moving into the mainstream, almost in spite of the politics – policy and government are broadly aligned with us here, but politicians may not be,' said Beanland, who felt the UK government is terrified of making mistakes and had a 'no regrets' approach to making policy decisions. 'We must accept we will make some mistakes or we will not reach the degree of change we need,' he added.
A European view
Martin Forsén, manager of international affairs at NIBE, spoke about the European policy environment. 
The European Green Deal in 2020 proposed that Europe become the first climate-neutral continent by 2050. However, initial targets of a 20% reduction in greenhouse gas (GHG) emissions and a 15% increase in the use of electrical and renewable energy won't take us there. In July 2021, after multiple revisions, the reduction in GHGs was increased to 55%, renewable energy increased to 40%, and energy efficiency by 36%.
Forsén said the war in Ukraine had prompted the European Commission to come up with a strategic plan to rapidly reduce dependence on fossil fuels and accelerate the green transition, known as REPowerEU. He added that an increase in heat pump sales was already reflecting the change in approach.  
The potential of natural refrigerants to help decarbonise heating and cooling was discussed by several speakers. 'We want to go in this direction,' said Forsén,'but we need help from policy-makers to do this.'
He said products using natural refrigerants were regulated 'as if we were installing a nuclear powerplant in our basement'. 
'Gas boilers are not so regulated, although these are products manufactured to emit [gases] – it does not seem fair,' he added.