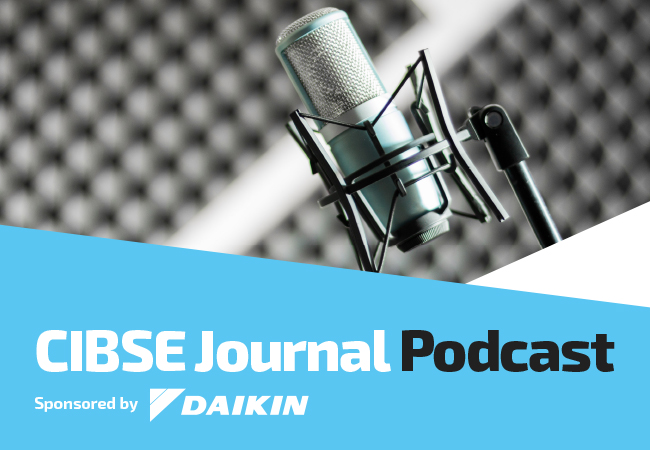 Listen to the podcast at Spotify here and on the CIBSE Soundcloud here.
Space cooling accounted for nearly 16% of the global building sector's electricity consumption in 2020 according to the International Energy Agency.
Global demand for space cooling and the energy needed to provide it will continue to grow for decades to come, with the demand for cooling expected to triple by 2050.
This podcast sponsored by Daikin discusses the challenges of decarbonising cooling across a building's lifetime with four expert guests discussing how best to reduce both operational and embodied carbon.
Subjects tackled include training, embodied carbon calculations, and the role of digital twins in managing building data.
The panel concludes that engineers must also consider occupant comfort and flexibility in building design to reduce the requirement for cooling.
The guests on the podcast, chaired by CIBSE Journal editor Alex Smith, are:
Carl Collins, head of digital engineering at CIBSE
Matteo Dall'Ombra, product commercial Daikin UK
Clara Bagenal George, associate at Introba
Andrew Mitchell, head of sustainability operations director at Mace