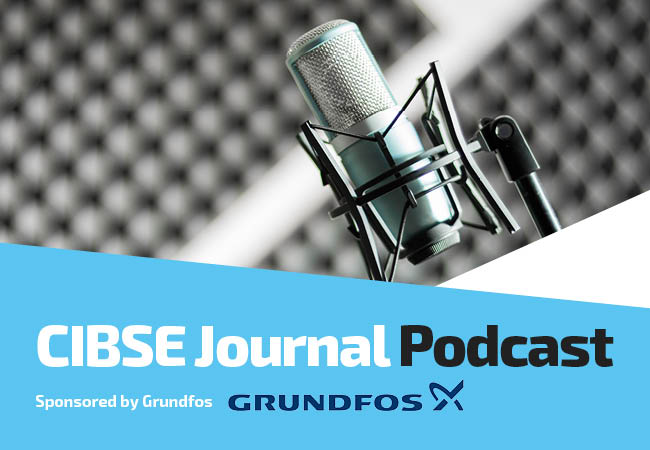 Listen to the podcast at Soundclould.
The increased focus on whole life carbon in the design and procurement of buildings is having a seismic affect on services procurement and design.
The carbon cost of embodied energy in existing buildings is leading many developers to refurbish their buildings rather than build from scratch.
This podcast, sponsored by Grundfos, looks at the growing influence of whole life carbon calculations on design and procurement and the importance of 'upfurbishing' existing buildings with energy efficient  systems and designs.
Guests Edmund Vaughan from ChapmanBDSP and Glenn Miller and Linda Dingley from Grundfos discuss the challenges of calculating whole life carbon in buildings and equipment, and look at the balance between reusing equipment to save embodied carbon and specifying new efficient plant and materials that cuts operational carbon.
The podcast will look at how manufacturers are providing more environmental data to help consultants make more accurate carbon assessments and discusses the importance of calculating whole life carbon at the start of the design process.
The importance of metering existing buildings to understand the performance of existing systems is discussed with a reference to Nabers UK, which requires property owners to rigorously monitor buildings to ascertain system performance.
Details of the guests in the podcast, chaired by CIBSE Journal editor Alex Smith, are:
Linda Dingley, senior marketing specialist at Grundfos
Glenn Miller, Regional Product and Solutions Manager at Grundfos
Edmund​ Vaughan, operations director at ChapmanBDSP