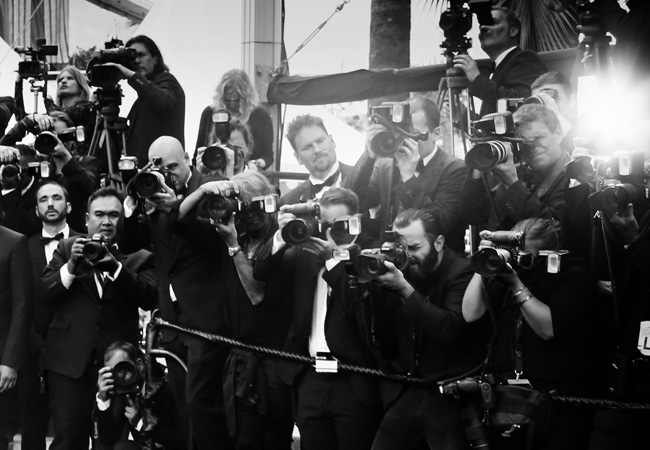 We are finding it hard to recruit the right skills. When we do find someone we want to hire, they often come back to us saying they've had a counter-offer. We try to beat it – depending on the case – but we won't be pressurised every time,' says Jay Amin, head of human resources at Hurleypalmerflatt.
It's a statement that seems to reflect the fraught recruitment experiences of most building services engineering firms.
The competition for building services engineers has been at fever pitch for 18 months. Salary rises for this group have far outstripped the average rise for all professionals, and a candidate walking into a recruitment agency with the right skills could find 20 roles to apply for.
Survey highlights
More than two thirds (69%) of employers increased salaries in the 12 months to September 2015, and nearly the same number (68%) expect salaries to increase again during the following 12 months.
Despite salary increases, 59% of employees say they are unhappy with their salary. Just 36% asked for a pay rise in the past year and, of those, only 45% were successful in their request.
Nearly two-thirds (64%) of employees anticipate moving jobs in the next 12 months.
Some 58% of employees feel there is scope for career progression within their current organisation.
The benefits rated most important to building services professionals when considering a new role were:
More than 25 days annual leave and flexible working (both rated a priority by 44% of employees)
An above-statutory pension contribution (36%)
A company car or car allowance (28%).
Demand shows little sign of cooling off in the year ahead, but can salaries keep increasing at the same rate – especially while the fees earned by companies in the sector continue to remain little changed? And aside from money, what else can employers do to recruit and retain staff in this particularly bruising battle for talent?
20 jobs per candidate
According to the latest salary guide and survey of employers and candidates, compiled by recruitment agent Hays exclusively for CIBSE, the average pay increase across all building services roles during the 12 months to September 2015 was 5%. This is higher than the growth of 2.3% seen over the same period in the UK average salary across all professions. Building services also beat the average pay rise seen in the wider construction and property sector of 3.6%.
For some building services roles, Hays identified even stronger uplifts in salaries. Intermediate design engineers (mechanical and electrical) saw the highest growth within consulting roles, with a national average salary increase of 7.57%. On the contracting side, senior contract managers enjoyed the highest increases, with a national average rise of 8.34%.
While Hays records salaries for new appointments, its survey of employers revealed that there have been widespread pay rises for existing staff members, with 69% of employers enjoying increased salaries in the past 12 months. Those interviewed for this feature suggested that the degree of pay rises for existing staff members more or less matches those of new recruits.
ChapmanBDSP, for example, confirmed it had increased salaries in 2014 by an average of 6%, excluding promotions. The firms we spoke to also agreed that senior engineers were most sought-after, as well as all those with experience of building information modelling (BIM) – the former as a result of a long-term skills gap, and the latter down to a lack of experts in relatively new – but increasingly in-demand – 3D-modelling technology.
The demand for talent is, in large part, being spurred by the increase in activity. Recently released construction output figures from Markit/CIPS showed that, in October, the construction sector saw its fastest increase in new work for 12 months.
While output slowed somewhat in November, the survey recorded a return to growth in December, with commercial construction leading the bounce and hitting a 14-month high. Richard Gelder, UK director, property and built environment, at Hays, says: 'The recovery phase from late 2013 to early 2015 meant firms experienced a sudden rise in workload, so employers had to start building teams.'
But building teams has not been easy. Gelder says that, in building services, 'there are probably 10 to 15 jobs per candidate on average. It varies; mechanical design engineers might have 10 jobs, but a Revit [BIM] specialist could have 20'.
This dramatic supply and demand scenario is not down to rising workloads alone. Off the record, some employers told CIBSE Journal that they believe recruitment agents have been 'stoking' wage rises. However, Gelder denies this. 'We are not the ones paying the salaries,' he says.
He attributes the situation, in part, to a chronic lack of skills. 'Even during the recession there was a shortage of skills in building services. The market has never really had an excess. Yes, people were laid off in the recession, but I believe more people retired and fewer entered the industry.' 
In addition, the recent salary rises have also 'corrected' pay levels to counter the wage freezes and salary cuts seen during the seven-year downturn. Jerry Lehane, ChapmanBDSP's managing director, says: 'We had a few years without pay rises, so we increased salaries partly to adjust for that.'
Yet, over the past 18 months, building services firms have found that even their newly pumped-up salaries are insufficient to lure candidates. Many we interviewed report that it has become routine for a candidate about to sign a contract to reveal they have been made a counter-offer by either their existing employer or a rival recruiter. Lehane says that in this scenario, there are two choices: 'You can either try to compete with the silly salaries being offered or walk away. But those firms that choose to compete know that, as consultants, our largest overhead is salaries and we all earn roughly the same sorts of fees – so people can't be employing all their staff on these inflated salaries.'
Strategic hires
Indeed, with fees showing little sign of rising anywhere near as dramatically as salaries, the rates at which pay has been increasing looks unlikely to continue this year. Gelder says: 'In 2016, we will see the rate of growth slow down. I expect building services salaries to rise on average nationally by 2.5% to 3%.'
Another factor behind this looming change in the recruitment market, Gelder says, is that 'those who really wanted to move have moved and people have grown the bulk of their teams. Most employers now need just one or two people, so recruitment in 2016 will be about strategic hires or replacing someone'.
But it will be no easier to fill these vacancies. 'Employers are resigned to it taking six months to fill a role,' Gelder says. This headache is set to affect the majority of employers too. Hays's survey of firms found that 71% expect activity levels to rise over the next 12 months and 82% plan to recruit.
If major salary rises are not in the pipeline, how else will firms attract candidates and retain their best people? Philippe Honnorat, head of building services at global WSP Parsons Brinckerhoff, believes the emphasis will now shift to bonuses – especially as relatively low fees drive companies to produce more with less resource. 'Those that deliver projects efficiently will be rewarded with bonuses, within the constraints of fees that have not budged all that much.'
Benefits are unlikely to be a major differentiator for a candidate choosing between firms. Gelder says: 'In 2014 we saw a dash to add benefits like health cover and cycle-to-work schemes. Now they are in place widely and any employer not offering decent benefits will look a bit lacking.' Hurleypalmerflatt, for example, added income protection in 2014.
With benefits covered, Gelder says building services employers should now 'work on their vision', by which he means developing an image of the company to project to candidates. 'The vision is developed from asking what is special about working for the company, whether the office is attractive and what the culture is like.'
He advises firms to cultivate their image, not just in job descriptions and what is said in interviews, but also through the 'physical signs you get from an interview – whether the boss came to meet you during the interview, who you were greeted by in reception, and how long you had to wait'.
Honnorat believes that this is a key recruitment-and-retention tool for WSP. 'We have an entrepreneurial approach. People are given a lot of freedom to pursue clients and develop services, as long as it fits our overall strategy, and our people like that. This has resulted in us recruiting candidates from firms they wanted to leave because of a 'command and control' type culture.'
Growing your own talent is a tried and tested method. Gelder believes building services firms are – admirably – 'busting a gut' to bring in graduates and apprentices, and all those we interviewed had well-established graduate schemes, with many introducing apprenticeships too. Hoare Lea launched such a scheme in 2012.
Paul Tymkow, the firm's director of learning and knowledge, says: 'We felt we needed more breadth in our intake, and to catch people earlier – there is a lot of competition for graduates.'
But Gelder warns that it will take time for these programmes to have an impact. 'This is oil tanker stuff.' It will be three to five years before the current intake moves into roles with a considerable degree of responsibility.
And how to retain this new blood? Hurleypalmerflatt's Gifted and Talented scheme is a succession-planning strategy that aims to both retain and push its best people. Amin says: 'We have chosen individuals at different levels of seniority, who are keen to be promoted, and we are working with them to help them get there. They are being measured against key performance indicators and reviewed every six months, as well as receiving training in skills such as presentation, contract negotiations and people and commercial management.'
There are other tactics for building and maintaining teams, of course, such as loyalty bonuses, and the smartest firms are likely to use a range of them. Even so, the skills shortage will remain a challenge for all building services companies into 2016 and beyond. As a result, success will likely depend – as Honnorat suggests – on how efficient companies can be with limited staff. In which case, the move towards greater use of BIM, including the technology's ability to take on the more mundane tasks performed by building services engineers, cannot go fast enough.