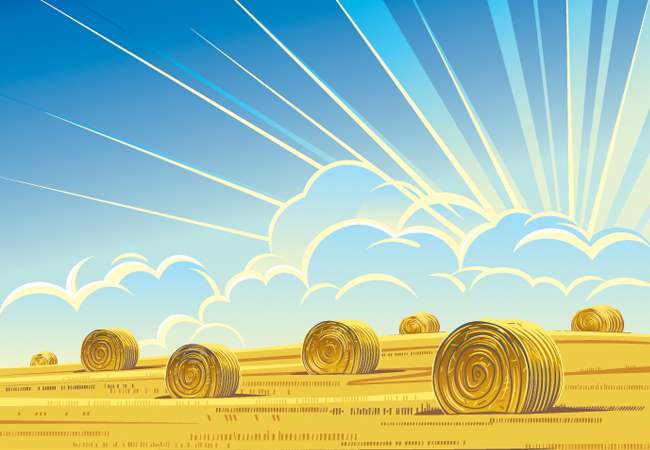 For many British workers, the years since the recession have constituted a lost decade of stagnating wage growth. Construction has proved a rare bright spot though – at least in recent years – and building services staff enjoyed another period of inflation-busting pay rises in 2016.
Salaries increased by an average of 3.5%, according to the latest salary guide and survey of building service employers and candidates, compiled exclusively for CIBSE by Hays. This represented a bigger rise than the average recorded by Hays for the construction and property sector overall (2.8%). Those working in building services also outperformed the 1.8% salary average increase for all UK professions.
Nearly two-thirds (60%) of building services employers told Hays that they had raised salaries in the past 12 months, with the same proportion reporting that they expect to increase them in the next 12 months. Nearly one in six (16%) anticipate these salary increases to be 5% or more.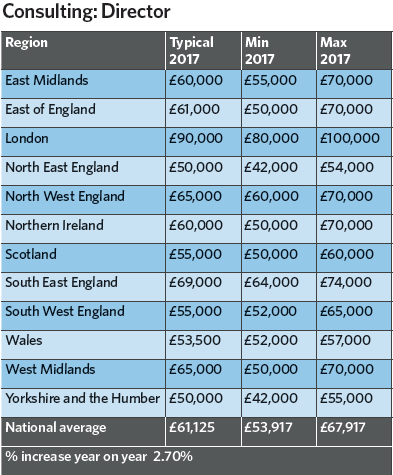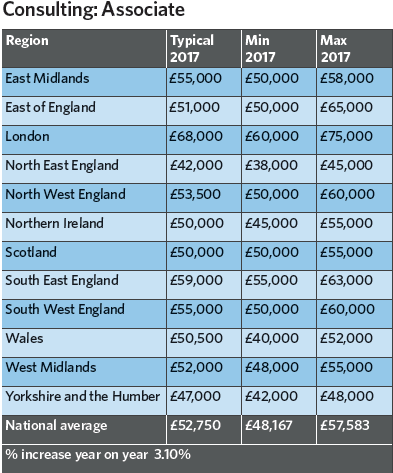 However, building service company employees clearly still have itchy feet; more than two-thirds (70%) anticipate moving in the next 12 months, which is slightly higher than at this point last year. Just more than half (53%) expect to switch jobs within the next six months.
The relief for employers is that the 3.5% annual wage increase represents a slowdown on 2015, when salary hikes were running at 5% on average, according to Hays.
Richard Gelder, director at Hays Building Services, says things have calmed down since what he describes as the 'chaotic' situation in 2015, when building services companies were hiring and reopening regional offices, while new firms were trying to break into the field.
'Just 12 to 18 months ago, there was sense of disbelief about how quickly everything had turned. Everyone was recruiting, there was real competition for skills, and that fed into wage inflation,' he said. The cooling of the labour market reflects, in part, how employers have become more savvy about responding to hiring pressures, says Gelder: 'Throughout 2016, you have seen employers become a lot more proactive, rather than reactive. They want to do it right by not taking on somebody who is not a good fit for the business, or where the pay is so disproportionate that it will create other management challenges. If you can't contain your staff costs, that becomes a real problem.'


Most people have fairly busy order books and pipelines of work. Right now, there has been no change

Jay Amin, head of human resources at Hurley Palmer Flatt, agrees that the jobs market has calmed down over the past few months. 'The year before was a bit more challenging. You would make offers and people would make counter-offers. It became a bit of a numbers game and we were being held to ransom.'
Ray Upjohn, chief executive of ChapmanBDSP, believes that salaries have largely levelled out after a couple of years of big post-recession increases. 'The correction process is near the end,' he says, while Philippe Honnorat, UK head of building services at WSP Parsons Brinckerhoff, also feels that salary levels have become much more stable over the past year. 'A new average has been found for each and every role,' he says.
One of the factors underpinning the cooling in salary increases is the additional uncertainty injected into the construction market by the UK's vote to withdraw from the European Union. Amin recalls that 'when it [the referendum] kicked in initially, a handful of clients went on hold.' However, these projects have now come back on stream and the firm is recruiting again, she adds. This shows that confidence within the building services sector has proved more resilient than expected in the immediate aftermath of last June's vote.
Before the EU referendum, 97% of building services employers surveyed by Hays expected business activity levels to increase over the following 12 months. Across the construction sector as a whole, a survey carried out by the agency after the vote found that exactly the same proportion of employers expected activity levels to increase or stay the same.
Upjohn agrees that activity levels have 'held up stronger than expected', while Gelder says: 'Most people have fairly busy order books and pipelines of work. Right now, there has been no change.'
The government's announcements on the long-delayed Hinkley Point C nuclear power plant and a third runway at Heathrow Airport have given a major fillip to the infrastructure pipeline.
A rash of opportunistic property investment – often motivated by a desire to snap up UK real estate bargains after the post-referendum devaluation of the pound – has also propped up activity in the commercial sector, says Honnorat.
While this has resulted in a steady flow of new inquiries, he cautions that wider economic uncertainty means there is less confidence about whether projects will be delivered.
There is, Honnorat explains, 'less sense that a project will eventually result in further investment, even in design costs – and, further down the line, in real construction costs – because the whole investment world is pondering how we adjust.'
This probably explains why employers are seeing reduced turnover, despite bullish statements from their staff about moving
At WSP, the attrition rate has fallen over the past 12 months, claims Honnorat: 'People will look twice [before moving] in this environment.' Amin also says turnover is 'slightly down' at her company: 'People are reluctant to move and a bit worried.'
However, perhaps the biggest hiring concern for building services employers is the impact that the UK's withdrawal from the EU will have on their access to skilled labour.
The sector's skills shortage is already acute, judging by Hays' survey, which found that nearly a quarter (22%) of building services employers are concerned that they lack the talent they need to achieve their business objectives. These shortages are likely to be exacerbated if – as looks increasingly likely – Brexit ends the free movement of labour between the UK and the European Union.
'There's a clear pool of non-UK people working in the sector, without whom we would really be struggling,' says Gelder.
Honnorat is also worried about the implications of the end of free movement of labour. 'The whole construction industry depends on people prepared to move and work hard. The EU workforce currently based in the UK find themselves wondering what the future holds.'
As well as the uncertainty surrounding EU employees' residency status in a post-Brexit Britain, the drop in the value of the pound means the UK is a less lucrative place to work. Honnorat predicts that the EU talent will start to flock back to their home countries, citing as an example Spanish engineers. 'If the Spanish economy rises strongly, some of our people may decide to go back home; people are more mobile than before.'
And this narrowing of the talent pool risks making the UK building services a less vibrant sector. 'These are quite entrepreneurial and dynamic people who bring a different outlook with a different culture and training and a wider set of skills. It makes us richer, so of course we are concerned that – if we have less access to those people – we will suffer.'