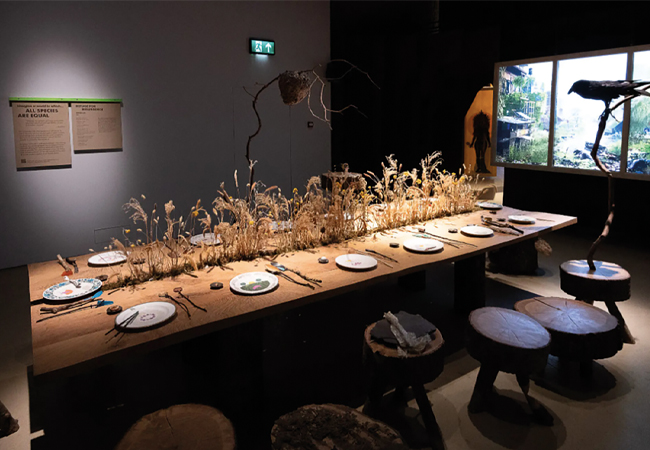 The Time on Earth exhibition at the, Barbican Centre used ZTA spotlights
It is gratifying to see the speed at which industry is adopting TM66, CIBSE and the Society of Light and Lighting's guide to creating a circular economy in lighting. As well as offering practical guidance to adopting circularity, it provides an assessment method that allows manufacturers and specifiers to compare products' environmental impact. 
Known as TM66 Circular Economy Assessment Method (CEAM)-Make, it measures products according to their design, material use, manufacturing method and ecosystem. Stoane Lighting has been using the methodology for two years to assess its products and, as a result, has updated its design and manufacturing processes to embrace circular principles.
There is also a simpler tool, TM66 CEAM-Specify, that allows designers, specifiers and engineers to make a quick comparison between products.
TM66 CEAM-Make features a list of 72 questions, with most asking for back-up evidence. These are split into four sections (see panel).
Areas of assessment in TM66 CEAM-Make
Product design: covering topics such as design for long life and repair

 

Materials: usage of recyclable materials rather than virgin

 

Manufacturing: additive and subtractive techniques and localisation

 

Ecosystem: repair or upgrade services to complement circular economy design
The following is a summary of Stoane Lighting responses and details of some of the changes it has made to its products and processes to improve circularity.
Availability of spare parts: this is asked in relation to optics, light sources, accessories, and so on, with higher marks for longer periods of cover. Our five-year warranty and 20-year duty of care contribute positively to the score.
Durability of the luminaire and its parts over its lifetime: robust construction helps here, as again does the 20-year duty of care and an aspiration for extended life. More points are available relating to the ease of repair and ease of disassembly, as well as complexity of tools needed and access to information. We provide disassembly instructions for all products. 
Use of adhesives: there is a higher score when no adhesives are used. Generally, Stoane scored well here.
In-house manufacturing: points are awarded according to the proportion of the luminaire made in-house. More control of components makes it easier to support repairs and remanufacturing in the future. Stoane manufactures in-house, uses its own designs and retains its drawings. 
Geographical distance from manufacturer to installation site: the shorter the distance the better, so it is easier to facilitate repair and remanufacturing. As a UK manufacturer with most business in the UK, Stoane scores well.
Minimising unreusable waste: Stoane gained credit for product developments that avoided unavoidable waste. 
Corporate social responsibility: the tool recognises that firms with audited CSR policies are more engaged. Being an employee-owned firm scores points for Stoane, which is a verified-benefit corporation (B-Corp) and silver-accredited by EcoVardis. 
Increasing use of recycled material: Stoane's primary aluminium supplier uses high-percentage recycled content and we are making inroads into onsite remelting of our aluminium waste. We are also sequestering and elevating captured overspray from our finishing plant into high-value product. 
Reusing components: marks are available if designs reuse, or can reuse, components from sister products. Stoane's ZTA range has intercompatibility across product types.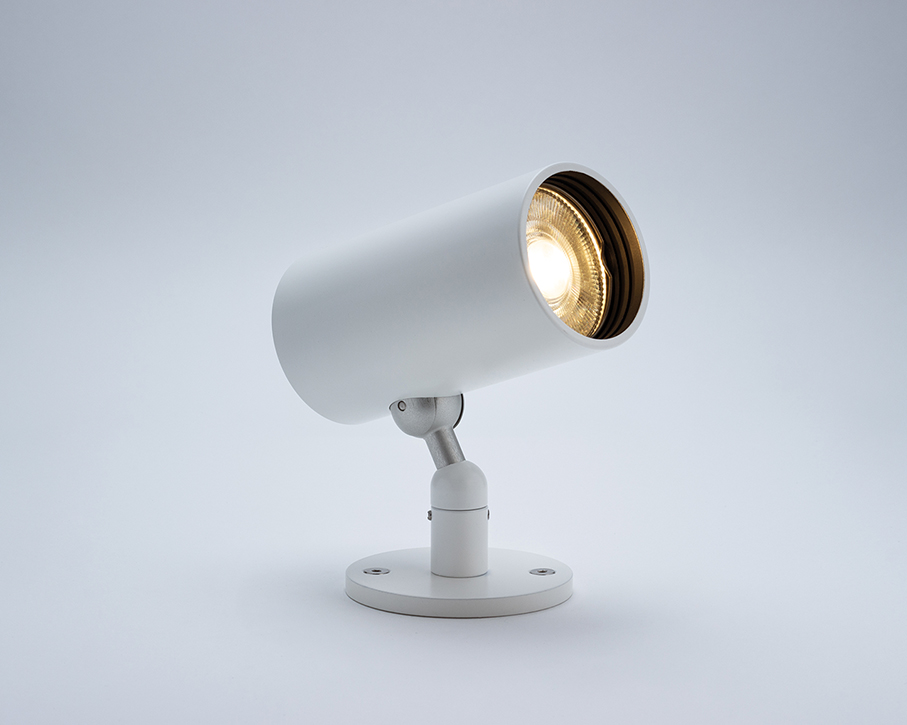 Biodegradable packaging materials: Stoane has moved from plastic packing to paper and card, and has volatile organic compound-free ink stamps.
Mobile workshop: Stoane gained points for operating a mobile workshop to upgrade, repair and remanufacture on site. 
Long warranties: high marks are given for product and parts supported for more than 10 years. Stoane has a 20-year duty of care.

There are other areas that Stoane is currently considering:
Date of manufacture on products: this helps in determining time in use, schedule for repair, and so on.
Component reduction: TM66 targets the reduction in component count and materials used. Theoretically, this simplifies products and makes them easier to treat at end of life or during repair. 
3D printing: the tool incentivises efforts to reduce material wastage in manufacture. We use 3D print patterns, jigs, prototypes, and so on, but don't use it yet in production because of thermal, structural and longevity concerns.
Training: TM66 incentivises high-quality, degree-level training in circular and environmental qualifications. We have numerous design and engineering graduates, and a PhD material scientist. 
Plastics marked: points available if plastics used are marked. Not all of ours are.
Biodegradable materials: points are available for using biodegradable natural materials. It is important to look at this holistically. A good example of where circularity (TM66) should be looked at in parallel with carbon, employing TM65 'Embodied carbon in building services' and life-cycle analysis with consideration of actual life expectancy.
Longer warranties: points are awarded for extending warranty periods beyond five years. This has happened in some areas.
Light sources used exceed L70 100,000 hours: it is essential to consider other factors such as TM30-153 for a holistic view. 
Serial number/QR code: a code linked to a luminaire logbook with service history gains points. Further passport-style tracking is under review. 
We have begun to make TM65 and TM66 data available for all standard products via the 'environmental' button on our product pages. We have plans to present TM65 and TM66 data clearly on all fixtures we feature.   
We are aware of a growing number of independent lighting design practices starting to seek TM data as a default, and provide specification tools, such as Arup's Luminaire Broker, while Spektd (offering luminaire specification software for lighting designers) also now has a field for TM66. 
The impact on project procurement of TM66 could be substantial if all product scores are collated. Specifiers hold the power to make a much greater difference than individual manufacturers.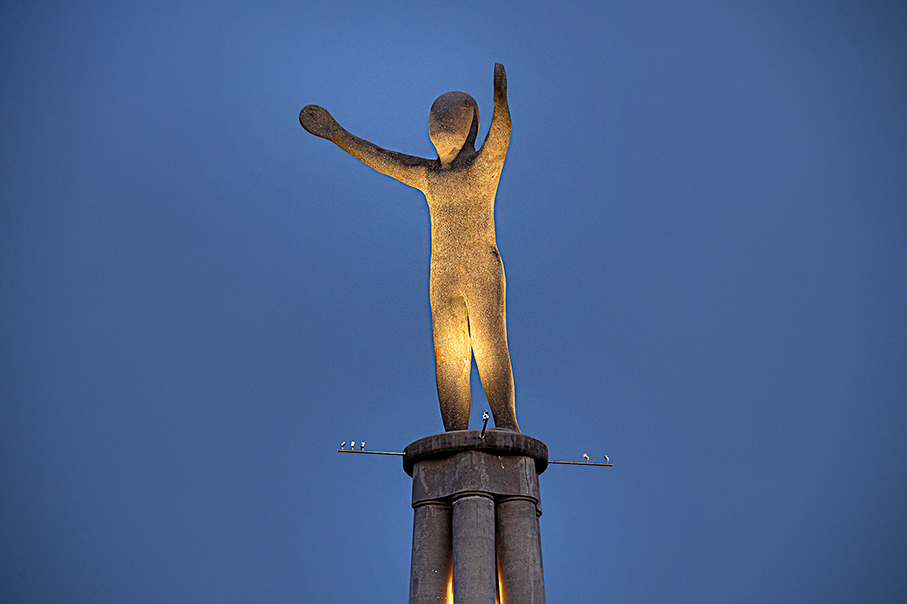 The Hope Sculpture, Glasgow
Lighting design: Buro Happold
The Hope Sculpture was created by designer and artist Steuart Padwick as part of Glasgow's COP26 legacy. The figure of the gender-, age- and race-neutral child reaches its arms out to a greener, hopeful future.
It was the first project to use TM66, says Stoane Lighting, with the Tadpole spotlight earning an 'excellent circularity' score. Buro Happold not only wanted a manufacturer that had lighting equipment based on circular credentials and sustainable manufacture, but also encouraged the company to reuse existing equipment. 
'The finishes of the samples we provided to senior lighting designer Alexia Gkika were a bit mismatched, but that didn't matter to the performance of the fitting,' says MD Dave Hollingsbee. 'Instead, it was a nod to the key design narratives: use of reclaimed materials, upcycled equipment and low embodied-carbon content.'
The fittings supplied were miniature IP66-rated Tadpole spotlights on bespoke arms and a single downlight to sit underneath the cement-free concrete statue. 'For this, we repurposed existing components to create something bespoke for the project,' says Hollingsbee.
TM66 is available at www.cibse.org/knowledge
ABOUT THE AUTHOR
Dave Hollingsbee is managing director at Stoane Lighting