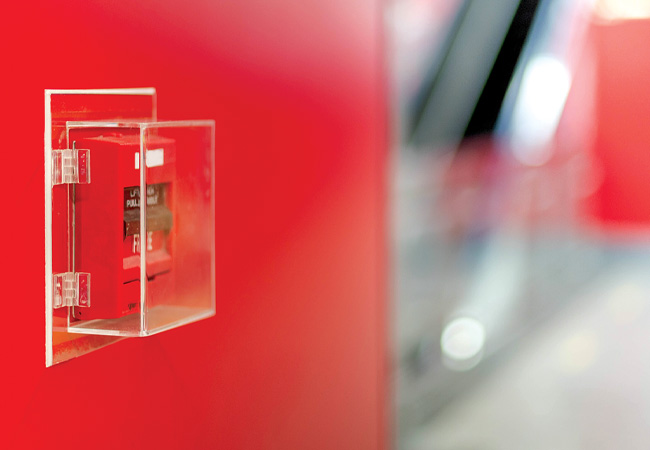 Allan Hurdle expects SDI 19 certification to rise as awareness increases
Dame Judith Hackitt's far-reaching proposals to improve the competency and compliance of those involved in the delivery of high-rise residential towers will have ramifications for nearly everyone working in construction.
The government has promised to implement Dame Judith's recommendations – laid out in her Building a Safer Future report –which means ensuring that those who work on high-risk buildings are certified as competent, whether they be a designer, installer or operator.
Life-safety equipment specified for these buildings will also have to be certified by an independent third party, to ensure they are safe and appropriate.
The smoke-control sector is one area currently undergoing reforms to ensure those working in the industry are competent. Allan Hurdle, the Smoke Control Association's (SCA's) technical consultant, is at the forefront of the changes being made to improve the competency of smoke-control engineers and the quality of equipment.
A former managing director at Fläkt Woods, Hurdle supports two working groups via the SCA looking at the competence and accreditation of smoke-control installers and products. He is also chair of a new BSI Working Group, FSH/025/0-/05, focused on the post-installation, service and maintenance of smoke fans.
'After the Grenfell Tower fire, there was a lot of focus on cladding and sprinklers, but 60% of fire deaths are caused by smoke. My brief was to ensure that smoke control was not forgotten,' says Hurdle.
The BSI Working Group will review motor specification, fan O&M manuals, and competence procedures for fan servicing and maintenance, with the intention of producing guidance. Hurdle says there is an acute need to introduce a scheme that ensures regular servicing.
'It's a concern that products are currently warranted for two years,' he says. 'There are some smoke fans out there that haven't been serviced for 25 years.'
Up until Grenfell, there was no competency scheme for designers and installers of smoke-control systems, but this was rectified with the introduction of the SDI 19 certification scheme in July 2018. This is designed to ensure that smoke control strategy verification, system design, installation and commissioning of smoke-control systems are in accordance with industry guidance documents and standards.
SDI 19 has now been made mandatory for SCA members involved in the design and installation of smoke control systems. The accreditation process for the scheme, which is UKAS certified, involves an inspection of procedures to verify the company is competent in this specialist area. 'In smoke control previously, there was no standard you could check to see if someone was competent to do the job,' says Hurdle. 'If you really believe in designing and installing systems properly, you will look to join the scheme.'
In a bid to improve the quality and integration of smoke-control systems, the SCA has also insisted that members only specify systems that have been tested in accordance with EN Standard 12101 suite of numbers, which covers the range of smoke control products. After Grenfell, it was discovered that smoke-control products were being supplied that had not been independently certified and tested.
'Products were often said to be tested "in accordance" with standards, but this did not mean they were tested and certified independently, which meant there was no confidence that products complied with the European standard,' says Hurdle.
The SCA is looking to encourage consultants and contractors to employ firms with IFC SDI 19 certification. Hurdle is currently hosting a number of webinars for consultants, contractors and building inspectors, and says 35 companies have applied or received SDI19 certification. He expects this to rise, however, as awareness increases.
'If you are installing life-safety equipment, you have to ask companies if they have the right certification,' he says. 
About the author
Allan Hurdle is technical consultant at the Smoke Control Association