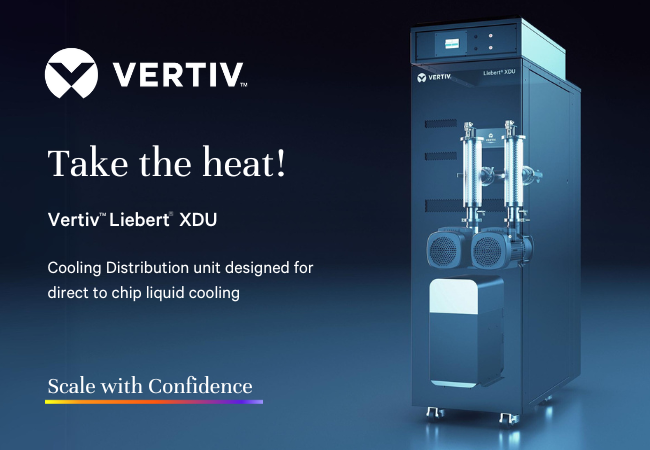 Data centre operators are evaluating liquid cooling technologies to increase energy efficiency as processing-intensive computing applications grow.
Wherever you are on your liquid cooling journey, Vertiv offers solutions and services to help you achieve your business goals and technical requirements.
As a global leader in thermal management, Vertiv solutions are based on years of research and development in collaboration with the Center for Energy-Smart Electronic Systems (ES2) partner universities, The Green Grid and Open Compute Project, and Green Revolution Cooling.
To learn more about confidently introducing liquid cooling into your data cent​re, download our eBook