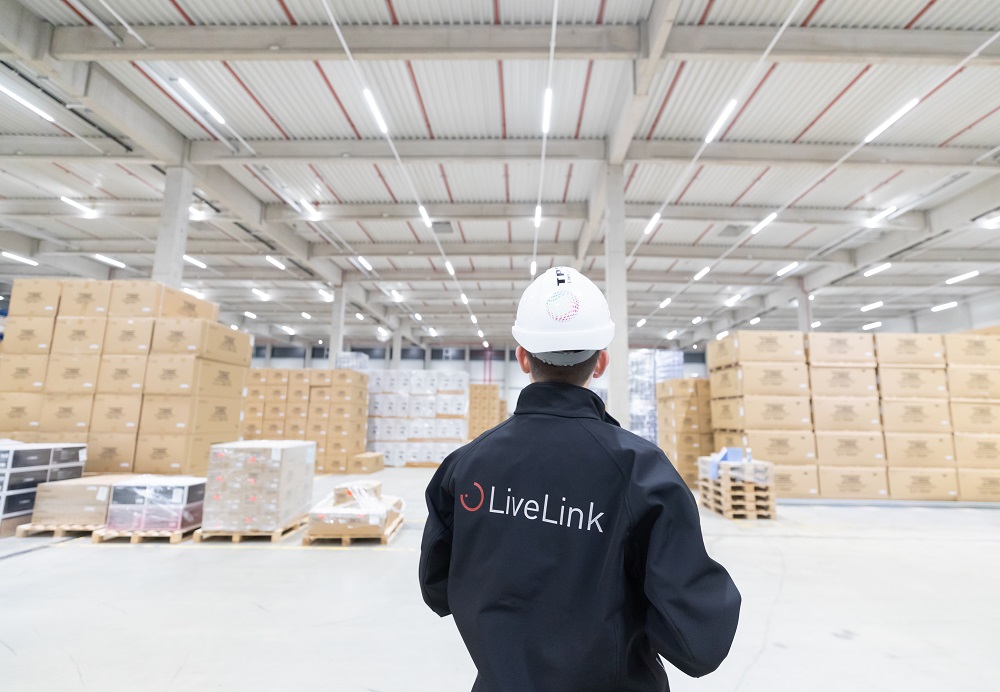 Trilux Lighting announced today that its Kühne+Nagel Logistics Hubs project has won a DALI Lighting Award in the Industrial Lighting category.
Held by the DALI Alliance on the 19th of January 2022 (virtually), the DALI Lighting Awards 2021 recognise the best use of DALI control applications and solutions in lighting projects from around the globe.
From many excellent DALI-based projects, an international judging panel of renowned professionals chosen the winners for each of the eight categories: Commercial/Professional, Entertainment & Architectural, Healthcare & Education, Industrial, Infrastructure, Outdoor, Residential, and Retail & Hospitality.
The winning project saw the logistics group Kühne+Nagel replace existing conventional, uncontrolled lighting systems with highly efficient, DALI networked LED solutions from Trilux. The installation was completed in record time and without interrupting operations.
Trilux was chosen as a one-stop full-service provider. The entire hall lighting and the associated outdoor areas at both locations were retrofitted with customised DALI Trilux solutions. For maximum efficiency, the luminaires were networked with the LiveLink Outdoor light management system and combined with sensors for presence detection.
The DALI-based LiveLink lighting control system was the project's backbone. It created an intelligent lighting system controlled via sensors, minimising the logistic centres' energy consumption. It independently reports maintenance needs and individually interacts with users.
The DALI system connects to the cloud via LiveLink. Each light point sends its operational data to the cloud in real-time. This data enables innovative predictive maintenance, which lowers maintenance costs and reduces the risk of expensive downtime.
IoT sensors are integrated for heat mapping – powerful 3D sensors in the luminaires determine the paths of people and vehicles to find hot spots, danger, and congestion areas, enabling layout changes to avoid the risk of accidents and improve safety.
The combination of DALI luminaires and controls has reduced energy usage for lighting and, therefore, CO2 emissions at both locations – with a 30 percent reduction in electricity requirements at the Altenwerder site.
In addition, the lighting systems offer the freedom to easily add innovative IoT applications in the future, with minimal disruption.
Leighton James, product & marketing director Trilux UK, said: 'We are proud to win the Industrial DALI Lighting Award 2021 for the Kühne+Nagel project. It shows that DALI is more than just dimming and can be applied with maximum benefits beyond office spaces. There are some fantastic opportunities for factories and warehouses to work more efficiently using the right controls!'