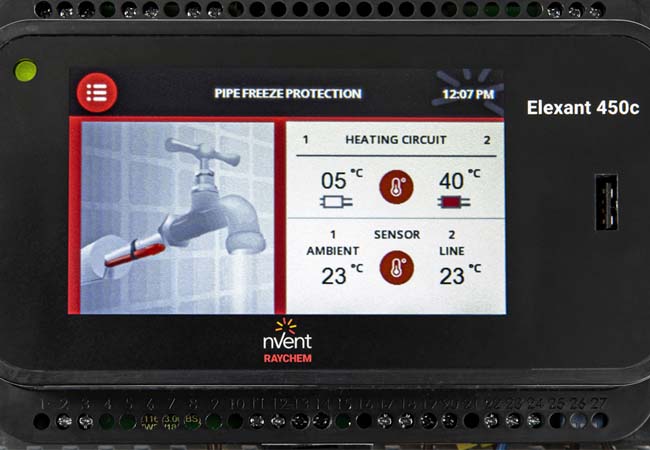 nVent has added a Modbus communication protocol to the nVent RAYCHEM Elexant 450c controller, allowing energy-efficient frost protection to be integrated with any building management system (BMS).
This offers building managers complete visibility over temperature maintenance processes and allows for continuous optimization via data-driven insights.
An integrated component of the new nVent RAYCHEM SBS Pre-built Frost Protection panel range, the Elexant 450c also brings BMS connectivity to all commercial and residential pipe-freeze applications.
Contact: David Perry, Regional Specification & Channel Manager
nVent Thermal Management
Tel: +44 (0) 7836 236 534
Email: david.perry@nVent.com