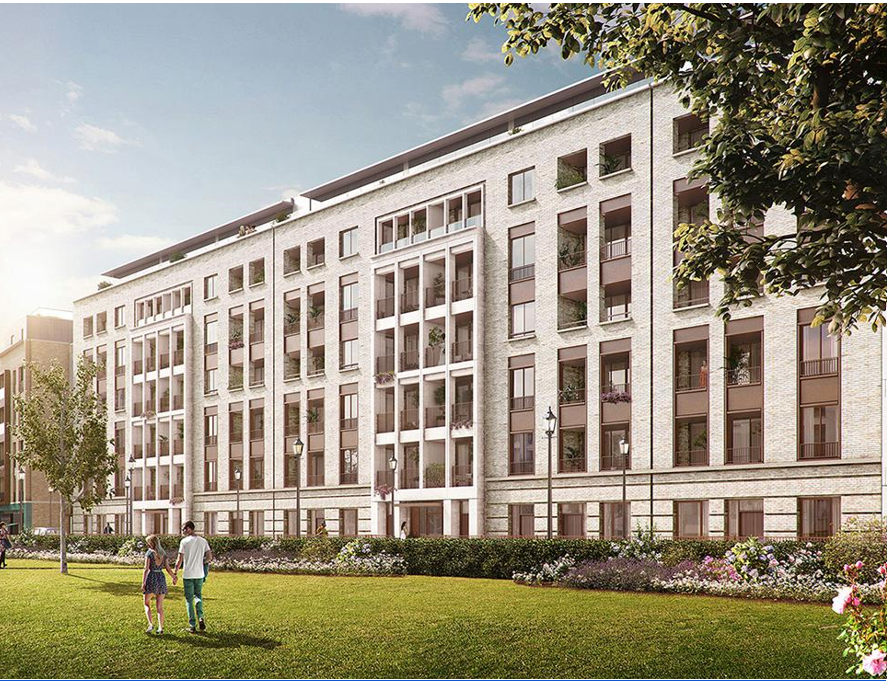 Photo credit: Bouygues UK
When phase 2b of the regeneration of the Wornington Green Estate in North Kensington completes in 2024, its residents will live in housing that has been the subject of one of the most accurate whole life carbon assessments undertaken for a project of its size and complexity.
Contractor Bouygues UK engaged Darren Evans to work with them collaboratively on assessing the whole life carbon of the 230 homes, comprising high-rise blocks and low-rise town houses. Darren Evans was brought on board to review the environmental impact data gathered by Bouygues UK and produce draft assessments for review.
The internal technical team at Bouygues UK already had several years of experience carrying out whole life carbon assessments. Working together, the two parties helped to develop each other's knowledge and find areas for improvement within the whole life carbon assessment process.
The challenge:
Bouygues UK, acting as contractor on phase 2b of the housing estate regeneration, had spent two years developing their internal knowledge around whole life carbon assessments.
Work with an outside party to further develop the knowledge gained in the previous two years.
Find a consultant who shared the mindset of collaboration and learning.
Produce an accurate whole life carbon assessment for the 230 high-rise and low-rise homes.
The solution:
Darren Evans provided whole life carbon assessment and consultancy services to support the contractor in using detailed, accurate data to support whole life carbon reductions.
Multiple drafts of whole life carbon assessment.
Multi-stage review process with client to support accuracy of the assessment.
Collaborative approach to support one another's learning and highlight ways for wider industry to improve in this subject.
To find out more about the challenges, solutions and results of this project, please continue reading here.