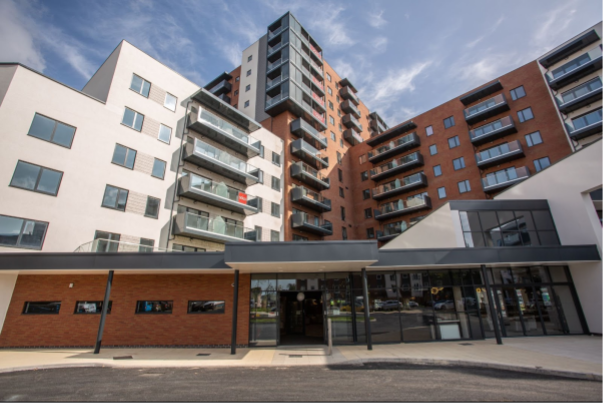 The design and construction of a Solihull ExtraCare retirement village has achieved a BREEAM assessment 'Very Good' rating, thanks to accredited professional services offered by Darren Evans.
The company said it worked on the scheme from pre-assessment to post-construction review, which it said helped overcome the assessment's 'unique challenges'.
The project, delivered for the ExtraCare Charitable Trust by Vistry Partnerships West Midlands, also benefited from thermal modelling and compliance calculations. Value engineering of the building fabric specification ensured that performance targets were met alongside the BREEAM assessment rating, without over-specifying.
The constraints facing Vistry Partnerships included:
Achieving BREEAM assessment 'Very Good' rating, despite commonly achieved credits being unavailable
Limitations on building fabric specification to meet Building Regulations
Concerns about potential condensation risk in floor junction detail
To find out more about the challenges, solutions and results of this project, please continue reading here.