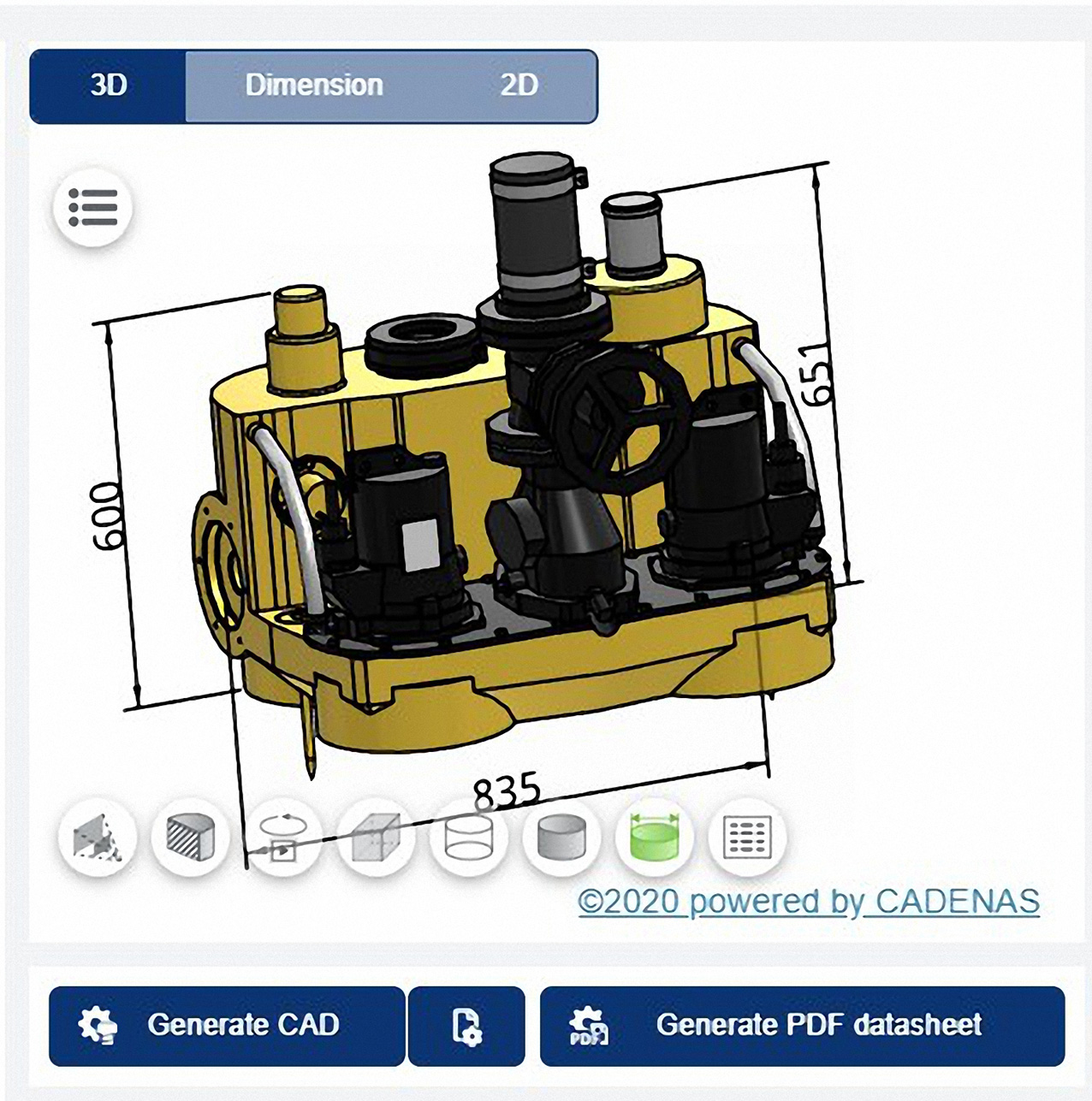 For wastewater pumping systems and sewage lifting stations, the distinctive yellow pumps from Jung Pumpen have, over the decades, become first choice for commercial pumping applications such as tea rooms, kitchens, toilets and changing facilities.
Traditionally, engineers may have used the weight of a product to help assess its quality. This is not always as relevant now due to the use of new, sophisticated materials.
However, compared with domestic pumping products, Jung Pumpen equipment still feels weighty, substantial and well built. Its rugged design and robust construction is exactly why it stands up to the ardours of commercial and public usage so well.
No one pump suits all applications. In fact, generally, pumps and pump solutions each have a narrow band of operational effectiveness, reliability and long life. This is where the services of a specialist independent pump distributor and stockist becomes invaluable. Accurate equipment selection is essential. Getting it right first time is really important, as later alterations can be complex, time consuming and sometimes virtually impossible.
Unlike brands such as Grundfos and Xylem, Jung Pumpen don't have their own UK-based division. Instead, they work with two authorised distributors. Pump Technology Ltd. in Aldermaston, Berkshire is one of these.
With its knowledgeable team of application engineers, the dedicated Pump Technology Jung Pumpen division has been working directly with the German parent company since 2005. They are well located on the M4 to service the London specification and construction market and hold the UK's largest stock of Jung Pumpen equipment, ensuring that they are always able to meet product supply demands. Currently this could be really important if there are shipment delays due to Brexit in January 2021.
These large stocks also recently proved invaluable for the Birmingham Nightingale Hospital when twenty-one Jung Compli sewage lifting stations, specified by Hoare Lea, were required immediately to meet the rapid build schedule.
Pump Technology's presence in the specification market continues to grow. They are known for their lunch time presentations, 'pop in and out' demos, and sponsored training courses to the industry leading Jung Pumpen training facilities in Steinhagen Germany.
Unfortunately, Covid-19 has changed these popular formats for now, and while Pump Technology. like us all look forward to 2021 bringing a return to normal, or a new norm at least, they appreciate that home working for many public health engineers is likely to stay in some shape or form.
Because of this, the company continues to use innovative concepts such as their new 'virtual showroom' and media room, online video conferencing and a 3D BIM Library, to assist with the selection of wastewater and sewage pumping systems.
The new media room has been created to provide online presentations enabling engineers to request a one-to-one discussion with on-the-spot demos. Of course, full technical drawings can also be shared during these meetings.
The new 3D BIM Library, which includes floor mounted wastewater and sewage pumping equipment, incorporating Jung Pumps from the U3 to the 730/1030HES hot wastewater pumps and the Compli sewage lifting station range, is available both on the Pump Technology and its dedicated UK Jung Pumpen websites www.pumptechnology.co.uk and www.jung-pumps.co.uk
For the many experienced public health engineers who are happy to self-select, this comprehensive 3D BIM library allows them to specify all equipment this way. The library also includes a function to download a PDF data sheet generated on the fly, helping them to accurately specify a kit with a single part number.
The Pump Technology team are available to answer queries, ranging from pump selection and specification to basic, generic pumping questions by offering a comprehensive, 'one stop shop' solution.
Pump Technology also keeps the industry informed of new products using LinkedIn, mailshots and social media.
Recent examples of these are:
Jung high head submersible pumps, MultiDrain UV, 300 and 600, capable of up to 14m and 25m head respectively for dewatering deep London basement applications.
The WCFIX Plus (often referred to as the FlushMaster), which provides a light commercial pumping solution for single toilet and or sink applications, particularly where the discharge pipework run exceeds the pumping parameters of other single toilet pumping systems.
The Plancofix Plus for single shower facilities, either tray or wet-room designs, which is helping public health engineers fulfil the requirements for the evolving office and lifestyle trends, (changing facilities for cyclist for example), that we are seeing in the market today.
Pump Technology is continuously working to provide education, training, and support for public health engineers.