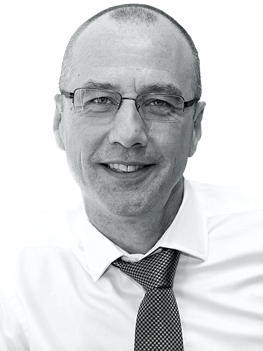 Data centres are responsible for almost 1% of global electricity demand and 0.3% of all global CO2 emissions. Energy efficiency has been brought into focus by the volatility of the energy market – but for most data centres, it has been on the agenda for a long time. 
The efficiency of an uninterruptible power supply (UPS) has been gradually improving, but mechanical cooling systems have attracted the most attention regarding energy overheads reduction.
Many data centres have had to react to fast-growing demand and, in doing so, have been replacing or installing newer equipment. Integrating more efficient, modular systems and having a better understanding of power usage effectiveness (PUE) and other emerging units of measurement – such as total power usage effectiveness (TUE) – have become the driving forces behind the improvement in energy efficiency of data centre infrastructures. 
PUE can be defined as a measure of how efficiently power is used within a data centre, by measuring the ratio of total amount of power used to the amount of power delivered to computing equipment. Although originally an innovation by The Green Grid – a not-for-profit consortium of end-users, policy-makers, technology providers, architects, and utility companies – the thinking behind what capacity is required for a given ICT load in a data centre has always been one of the first tasks of the designer.
It is the de facto measurement for power currently, although, as we aim for wider energy efficiency, other measurements are coming into play, including water usage effectiveness (WUE) and carbon usage effectiveness (CUE). The others, although valid, are still being talked about rather than implemented, including TUE, which can be a more effective metric for calculating a data centre's overall energy performance, but requires a greater understanding of the IT hardware in place. PUE remains the measurement needed for power consideration.
A 2020 global survey found the average data centre achieves a PUE of 1.59. In the UK, a PUE of less than 1.5 can be expected, but the lower the better. Newer, larger data centres tend to be more efficient, but there is still a need for older data centres to be aware of the changes they can make to influence their critical power support and their energy efficiency, particularly as they replace legacy systems. 

Instead of monolithic standalone systems, UPS suppliers can offer resilient, flexible, modular ones
Newer models of UPS have very advanced, multi-level and interleaved inverters with no output transformers, power management systems, and smart modes, to help reduce energy loss. 
Nowadays, instead of monolithic standalone systems, UPS suppliers can offer resilient, flexible, modular systems that are contained within a single infrastructure cabinet and can be run smarter. For example, spare modules go into standby mode when not required to support the load, while still maintaining the required level of active redundancy. 
Expansion of capacity is a matter of adding a further module, and contraction is a simple matter of turning off modules, reducing the need for systems to be always on, powered to the max 100% of the time. The aim is to allow the UPS to be loaded to 30-60% at any given load – where the UPS will be able to provide its highest efficiency rating. 
Data centre managers need to be informed to ensure the choices they make are right for mission-critical data centre applications – for today and for the future. This means collaborating with suppliers and consultants who understand current and future challenges, and who can make this decision-making process much simpler. In-depth knowledge and extensive experience, as well as a comprehensive choice of solutions that will fit the data centre's specific needs, should be considered.
This level of expertise must be continued throughout the life of the protected power installation, to meet the challenges of providing timely UPS maintenance and adapting to evolving site requirements.
As energy costs rise and the reliability of smart-mode UPS operation is proven, data centre managers are aiming for the typical PUE to be less than 1.10 across all of Europe. This is good for business and for the planet. But research and the right partnership are key to obtaining energy efficiency and critical power backup with no compromise on reliability.
Alex Emms, is operations director at Kohler Uninterruptible Power UK