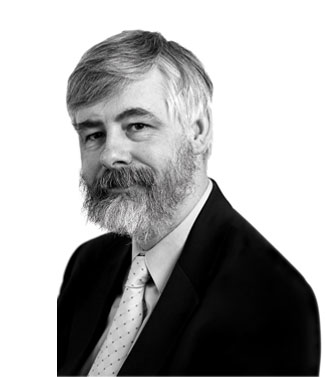 Hywel Davies
The UK has made significant progress in reducing UK emissions while maintaining growth, with reductions dominated by changes in the power sector. Pandemic lockdown measures have resulted in a record 13% decrease in UK emissions in 2020 from the previous year. However, we are already seeing a rebound in 2021, and the widespread loss of confidence in – and capacity limits on – public transport are likely to lead to a significant increase in vehicle emissions. In the longer term, progress in other areas of the economy needs sustained government leadership, and a clear net zero strategy.
The annual Climate Change Committee (CCC) Progress Report makes many recommendations about specific policy areas that require further development in the next year. In particular, it calls on the Cabinet Office to commit to a 'net zero test' for all government decisions to increase their compatibility with legislated emissions targets. The CCC also wants the delayed Heat and Buildings Strategy to be ambitious, work for consumers, and be released before COP 26 in November.
The buildings recommendations are also significant. They seek to align the new Building Safety Regulator with the net zero agenda, to 'ensure that the remit of the new buildings safety regulator covers climate change mitigation and adaptation, strengthened through an explicit responsibility for sustainability, and is fully equipped to monitor and enforce compliance with buildings standards'. This is supported by a call to implement 'a strong set of standards – with robust enforcement – that ensure new and existing buildings are designed for a changing climate and deliver high levels of energy efficiency and low carbon heat'.
The CCC wants publication of 'robust definitions' of the proposed Future Homes and Future Buildings Standards to be legislated for before 2023 to 'ensure no fossil fuels are burnt in new buildings'. It notes the need for the standards to be coordinated with those departments that build public buildings, as well as with the Department for Business, Energy and Industrial Strategy (BEIS) and the Treasury.

EPCs have a role to play in promoting quality and robustness
The warm weather in July served to reinforce the need for an overheating-related requirement in the Future Buildings Standard, which should cover refurbishment of existing buildings and conversions of non-residential buildings to residential. The CCC wants a requirement here, and not just 'guidance'. Residents need homes that are designed to minimise overheating, which is a threat to health during heatwave conditions.
There is a clear call for the Ministry of Housing, Communities and Local Government (MHCLG) to work with BEIS on the Heat and Buildings Strategy, and to use the new standards to set a clear direction for retrofit across the whole building stock. With 27 million existing homes and two million non-domestic buildings, there is a massive challenge ahead to reduce their emissions.
There is also a demand for MHCLG to close loopholes that allow new homes to be built to out-of-date standards. This should be reinforced by requirements for accurate performance testing and reporting that commit developers to standards they advertise.
The CCC wants improvements to the Energy Performance Certificate (EPC) and Standard Assessment Procedure framework. EPCs should drive deployment of energy efficiency measures on a holistic basis that will address overheating, ventilation and moisture risk. They should support improvements in energy efficiency and low carbon heat, and recognise the benefits of low carbon and flexible technologies. EPCs have a role to play in promoting quality, and the CCC wants a commitment to integrate in-use performance metrics from 2023. This will be a challenge, but shows the importance of the consultation on BS 40101 Building performance evaluation of occupied and operational buildings.
There is a lot of talk about the Golden Thread for buildings higher than 18m or six storeys. The CCC draws attention to the benefits of collecting and keeping information about other buildings through green building passports, so owners know what has been done to reduce emissions, and what more needs to be done. The CCC wants both closer attention to enforcement and more support for local authorities, which often have enforcement responsibilities. The National Audit Office is also calling for greater clarity on the role of local authorities in net-zero carbon, and the levels of funding to enable them to play their part.
There is a growing ambition for net zero, but there is still a long way to go. Stopping to test policies for their compatibility with net zero and with the building safety agenda is important; enforcing those policies to achieve the right outcomes is also necessary.
Dr Hywel Davies is technical director at CIBSE