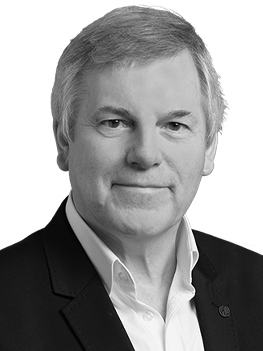 The importance of Dame Judith Hackitt's Independent Review of Building Regulations and Fire Safety will not be lost on all those working in the built environment post-Grenfell. Her review, and the subsequent public inquiry into what went wrong at Grenfell, has made clear the need to address the marketing practices of construction product manufacturers. We must have more robust frameworks to encourage transparent and accurate product information.
To address the relevant findings of Dame Judith's report, the Construction Products Association (CPA) established its Marketing Integrity Group (MIG) in 2018. We appointed Siderise CEO Adam Turk to chair the group and help drive through change in marketing practices and how product information is presented. A team of marketing and technical experts, with extensive knowledge and experience across different building materials sectors, was brought together, along with representatives from government and trade bodies and professional organisations.
After an initial Call for Evidence Survey in 2019, MIG set about creating a new code of conduct, to ensure information from construction products manufacturers is robust, reliable and accurate. Whether written in a brochure, a presentation or on a website, or said in conversation, the code would help to provide users of product information with accurate, factual information when making decisions about specifying or installing products. 
The result of this work is the Code for Construction Product Information (CCPI) and its 11 Clauses (see panel right), which tackle many important areas, from responsibility for product information, to transparency of performance, proof of stated claims, general information and competency. The CCPI is built around five 'acid tests', derived from the Call for Evidence Survey, in which most people told us that, to be trustworthy, product information must be clear, accurate, up to date, accessible and unambiguous.

Good product information on its own is not enough; those that use them must be competent to do so
The code was put out to industry for a further sense check in a new consultation earlier this year. Respondents represented a cross-section of product sectors, and included 35 trade and professional organisations. Nearly all of the industry groups (97%) said it was very or fairly important for members to comply with the code, with these respondents also rating all 11 Clauses high for relevance to their members. 
Among providers, 87% thought it was very or fairly important to their organisation to comply. The majority of respondents – 94% of trade and professional bodies, 93% of providers and 83% of users – said the code met their expectations completely, almost, or in part.
Comprehensive feedback also highlighted a number of valuable suggestions for each Clause, which have been taken on board to finalise the code before it is handed over to Construction Product Information (CPI) – an independent, not-for-profit organisation set up by the Considerate Constructors Scheme to administer and manage the CCPI when it is launched later this year.
While the code will be voluntary, there will be encouragement to join and achieve widespread compliance. The alternative could be something devised and imposed by the government, developed with minimal input and involvement from the industry. 
The aim is that organisations will insist on only working with code-compliant manufacturers. We have already heard this intention from a number of businesses, including many of the leading main contractors and specifiers – but also from key clients, keen to ensure their contractors are only using products for which the performance can be trusted. 
We anticipate and hope that this will include government, and cover all forms of publicly procured construction work. This will ensure that the majority of firms will have to become code-compliant and focused on good practice in order to remain competitive. 
The CPA initiated the thinking behind the CCPI, but it will be for CPI to take the scheme forward and set up its operational functions and auditing processes. Amanda Long, CEO of the Considerate Constructors Scheme, will be driving this, and I'm confident the scheme is in capable hands. Long and her team have already been developing a robust and independent assessment and verification process that underpins the CCPI.
CPI is aiming to launch its new CCPI website by the end of July, and its task will be to demonstrate how code compliance can add real value to businesses – something the team behind the scheme is already doing. 
To minimise the internal cost of compliance for manufacturers, CPI is designing its assurance process and tools to share common data across a group of companies, brands and product sets, ensuring minimal duplication of data input. It will also be working with industry bodies and trade associations to create a database of regulation, standards, certification, classification, and codes of practices, to automate verification of product-set compliance as far as possible.
I'd encourage all those interested to visit www.buildingsafely.co.uk, where you can find blogs from Amanda Long on the set up of CPI. 
I believe the CCPI will achieve meaningful and permanent change in our industry, providing users of construction products with information they can trust. 
This work, however, must go hand in hand with the activity of Working Group 12 – a sub-group of the Industry Response Group's Competence Steering Group, which is led by the CPA and aims to raise the bar on competence in the use of, and interaction with, construction products. 
Simply put, good product information on its own is not enough; those that use them must be competent to do so, understand what they are reading, and be able to apply the performance information appropriately. 
The CCPI is simply one, but nevertheless crucial, part of how we can drive safer building performance and ensure tragedies such as Grenfell never happen again. 
CIBSE will shortly offer advice on supporting the delivery of accurate, unambiguous product information.
The 11 CCPI clauses
Have a sign-off process for creating product information
Have version control for all product information
Do not use misleading or ambiguous wording, phrasing or imagery
Back up any claims of compliance to – or achievement of – any certification, classification or industry standard
Verify performance claims that are outside of this
Make available descriptive and physical characteristics of the construction product
Ensure the product information is consistent with the product supplied
Make information relating to handling, installation, operation, maintenance and disposal of construction products accessible
With regards to guarantees and warranties, be clear about what is covered, excluded and required
Make technical helpline contact information visible
Ensure your people are competent to the level of knowledge required for their role.