While we have all felt the impact of the pandemic in some way, I think it is fair to say that the events industry – and face-to-face meetings in general – have had the most challenging two years they have ever experienced.
I joined CIBSE last September, and it was immediately apparent that the team had done a great job in 'pivoting to digital', as the expression goes. All our events – including training and our in-person exhibition, Build2Perform – took place virtually, and worked well in that format. 
I think the pandemic has taught us a great deal. While we have innovated and produced great content online, the appetite for face to face is still as strong as ever (if not stronger). We are all a little fatigued with staring at a screen and I believe the power of human interaction will never be replaced by technology.
I see a world of hybrid events, where we will harness technology, but also run in-person ones, depending on what the objectives are. Short, sharp training will be done online, with longer formats and more in-depth sessions taking place face to face.
It's hard to network and meet new contacts in a virtual world, so I can't see that being replaced by online.
Our Grow Your Knowledge series will continue with fresh impetus in 2022, and we are launching a series that will deal with the changes to our industry brought about by the Building Safety Bill. 
We will continue to address members' training requirements, covering existing subjects as well as the publication of guidance scheduled for the first half of this year – it is going to be a busy year for building services and CIBSE.
CIBSE's first big live event of the year will be the Building Performance Awards (BPAs) taking place at the Park Plaza Westminster Bridge on 24 February. All signs indicate it will be as impressive as always – everyone is desperate to meet up again after a long absence.
The BPAs will be an opportunity for our industry to celebrate all that is great in the world of building services, and it certainly promises to be really special this year.  
We have also confirmed the location for the Technical Symposium, which will take place at London South Bank University from 21-22 April. After taking place virtually for two years, we expect the in-person event to be very well supported. We are looking at providing some elements of live-streaming, but the focus will be firmly on an amazing in-person experience.   
We then move to Build2Perform Live, which takes place at London's ExCeL on 29-30 November 2022. This year marks the 125th anniversary of CIBSE and we plan to make Build2Perform a key component in that celebration.  
We are currently organising a number of exciting new elements to this event, including a week of interactive content under the banner Building Services Week. This will bring together all the CIBSE regions, groups and societies, which are the lifeblood of the Institution. While they already organise a number of really impressive events themselves, my team is keen to help and encourage them to host more. For example, we have announced a new Society of Façade Engineers Awards and Dinner on 3 November, at London's Park Lane, which will co-locate with the global Zak World of Façades conference. 
I'm looking forward to an exciting 12 months in the building services industry, and to meeting many of you at one of our events in 2022.
Dame Jo Da Silva to speak at 2022 Building Performance Awards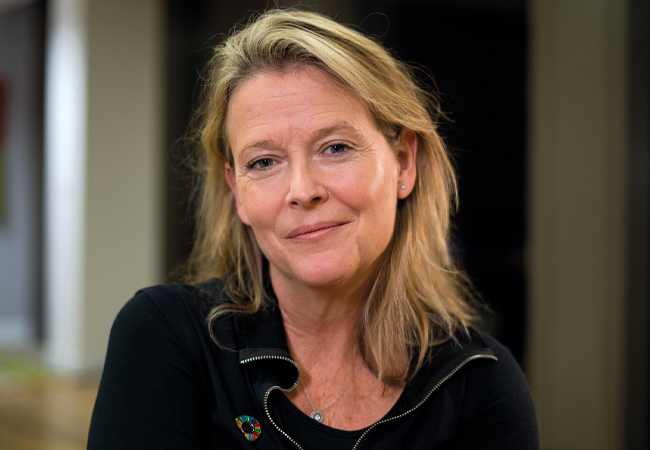 The 2022 Building Performance Awards will feature Dame Jo Da Silva as the guest speaker.
Da Silva has earned global recognition as an engineer who has applied her knowledge and design expertise to improve safety, promote inclusivity, and enhance resilience of communities, cities, and infrastructure globally.
She is currently global director, sustainable development at Arup leading business transformation in response to the climate, biodiversity and equity crises, and an Arup Fellow.
Da Silva founded Arup International Development to direct Arup's expertise to improving human development outcomes in the global south. She has led the planning, design and implementation of buildings, infrastructure, and urban regeneration projects, and worked in crisis and disaster contexts for non-governmental and UN agencies.