In 2015, I was commissioned by David Balmforth, the then president of the Institution of Civil Engineers (ICE), to write a report called Disruptive Diversity. I looked at how ICE could embed diversity into its five-year business plan, and some of the recommendations I make in the report may be useful to CIBSE and its President, John Field, who has put diversity at the top of his agenda.
The first thing to say is that change won't happen unless you really want it to – and if you really want it to, you need a plan.
To make a plan, however, you need the whole institution to own the idea; it needs to come from the top. This is not something that can be imposed as an add-on – it requires a complete change of mindset, and that mindset takes the form of 'inclusivity'.


Inclusivity is the business of everyone – individual members, staff and the governing body

Like health & safety and ethics, inclusivity is an overarching principle that needs to become embedded into the engineering sector so that it affects everything we do. It is like looking through a lens – and if you are used to ensuring all that you do is safe and ethical, it should be relatively straightforward to become inclusive.
And once you begin to see inclusivity – or, more often than not, the absence of it – you will never be able to 'unsee' it.
The concept of inclusivity is applicable to everyone; we can all be inclusive. Diversity, on the other hand, is often difficult to sell. It's hard to be more diverse than we are – after all, we can't turn ourselves into something we are not.
What we can do, however, is encourage diversity by having inclusive behaviours and putting in place plans that help to promote diversity. So what can be done to ensure inclusivity?
The first step is measurement. I don't mean the static headline figures that tell you how many members you have from a variety of under-represented groups, but the measures that give a real picture of what is happening.
When are women joining the industry and when are they leaving? Are they attending your conferences and events in the same proportions as men, and are they accessing the website or recording their continuing professional development (CPD) in the same proportions?
Is the journal you produce diverse in its use of images and contributors and do you have a diverse – and aspirationally proportional – range of speakers at your events?
These are the things you need to be aware of, to measure on a regular basis and report on as a standing item at board meetings. In this way, you will start to get a picture of how things are changing and whether things are improving.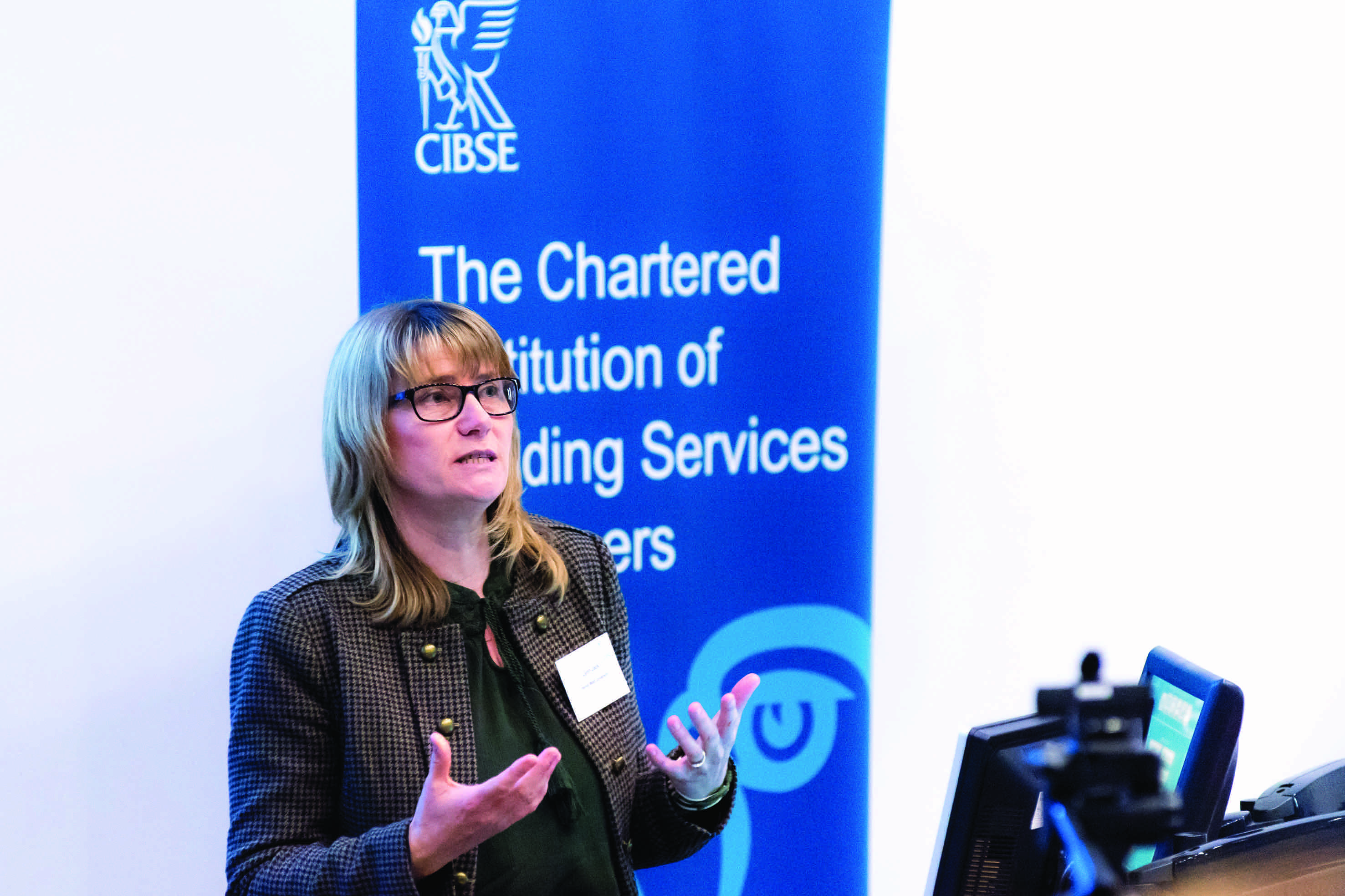 Growing influence: Lynne Jack FCIBSE, deputy head of the School of the Built Environment at Heriot-Watt University, has been elected onto the CIBSE board
You should also be aware of how diversity looks in your sector – from the number of university undergraduates there are to the number of professionally registered building services engineers in industry – and how these figures change with time.
This work, by the way, is not the role of your women's network: inclusivity is the business of everyone – individual members, staff and the governing body.
Once you have a good handle on what things currently look like, it will be relatively easy to come up with ways to make improvements. You will see where your industry is lacking and be able to discuss ways to make changes.
There are very many things that can be done. Some will be easy and quick wins, and others will be more difficult and take more effort – but the important thing is that you are aware of them, you are owning them, and you are moving, measurably, in the right direction.
Once you have started on this journey of inclusivity, and put on the inclusivity lenses, hopefully there will be only one way forward.
Read the ICE Disruptive Diversity report.
Dawn Bonfield is chief executive of the Women's Engineering Society.