Ten years ago, sustainability priorities in the construction industry were, in theory, focused on energy, recycling and a few measurable environmental impacts. Rarely did planning policies and client briefs explicitly promote social sustainability and the wellbeing of building users.
Indeed, I recall many negotiation meetings where planning officers were virtually obsessed with renewable energy technologies and completely disinterested in the long-term management implications of – or comparisons with – passive design strategies, which could arguably have delivered greater benefits. Thankfully, most planning policies have moved on and the industry now has a broader perspective on sustainability.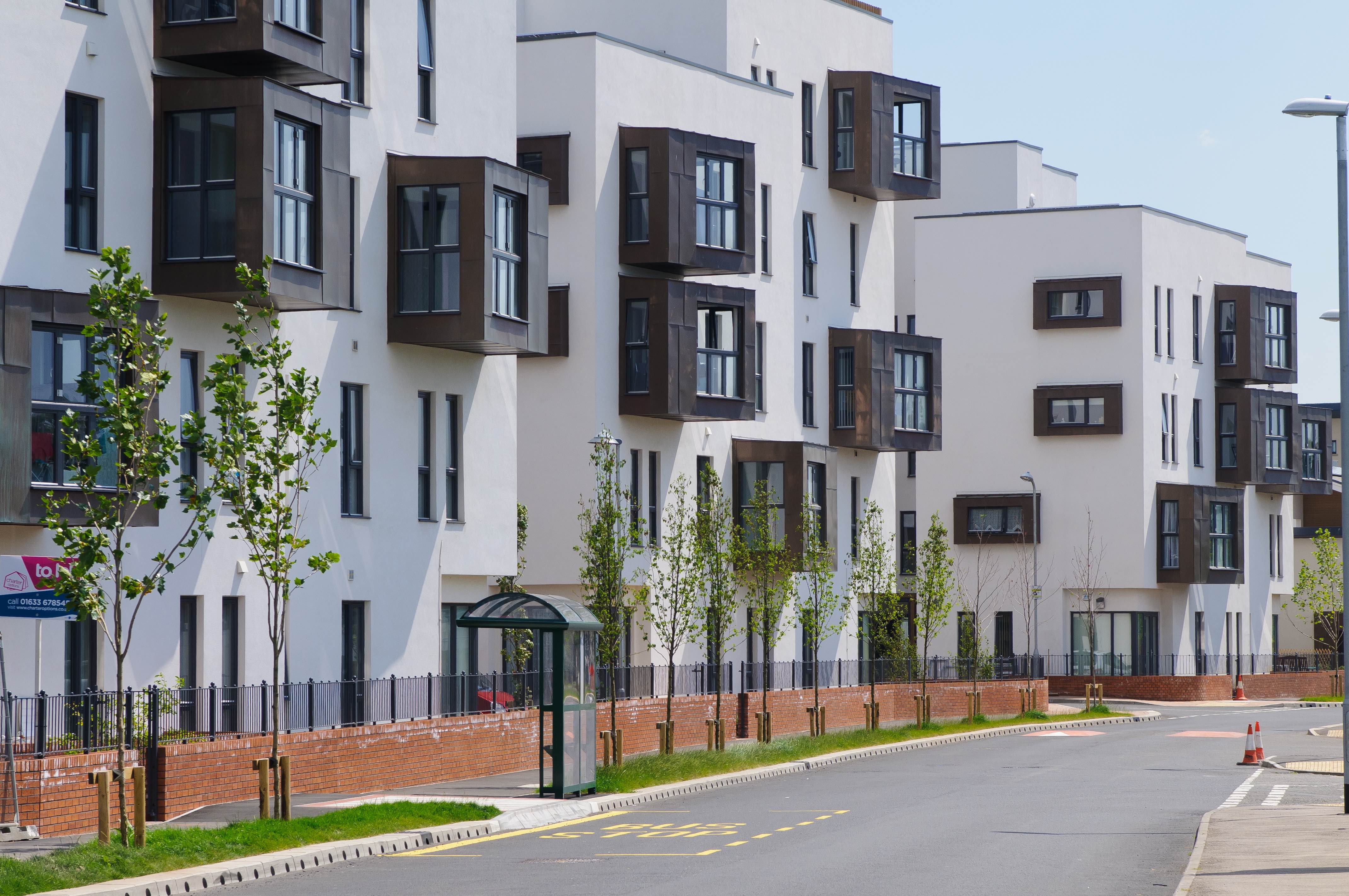 Mariner's Quay, Newport, Wales
It's a reassuring trend that many clients and property professionals are increasingly asking about building designs that can facilitate good health and wellbeing. We are seeing this in many sectors, but particularly in the workplace sector, where blue-chip clients are aware of the new Well Building Standard, which is stimulating interest in evidence-based design (see 'Building well' in CIBSE Journal, April 2016).
The benefits of designing a building that enhances wellbeing is supported by research, which shows that layout, selection of materials, catering facilities and detailed attention to comfort control can have a positive impact on staff satisfaction and productivity.
The housing sector is also recognising the need to consider the wellbeing of residents – partly as a result of consumer feedback, which has demonstrated that residents aren't as happy as they could be. Research by the HomeOwners Alliance, for example, shows that new homes often lack character and fail to fulfil residents' needs. Older homes, built to more traditional expectations of spacious accommodation with good daylight and ventilation, are often considered to promote better wellbeing.


More than 30% of homeowners would be willing to pay more for designs that consider health and wellbeing

Interestingly, a recent competition arranged by a major housebuilder to design a future housing format specifically highlighted the need to consider health and wellbeing, as well as flexibility and adaptability.
Earlier this year, the UK Green Building Council (UK-GBC) mobilised a task group to evaluate the key issues on health and wellbeing in the housing sector. The group had broad membership – comprising housing associations, architects, engineers, housing developers and academics – to enable an integrated and eclectic review of the subject. Its findings are published in a report that can be downloaded here.
The UK-GBC's Health and Wellbeing in Homes report is part of an industry-wide effort to shift the market towards recognising the importance of the wellbeing of occupants – not  just when they acquire
their new home, but also in the long term, to ensure their happiness. It is an interdisciplinary, evidence-based review, showing the link between good-quality design and the wellbeing of residents and communities.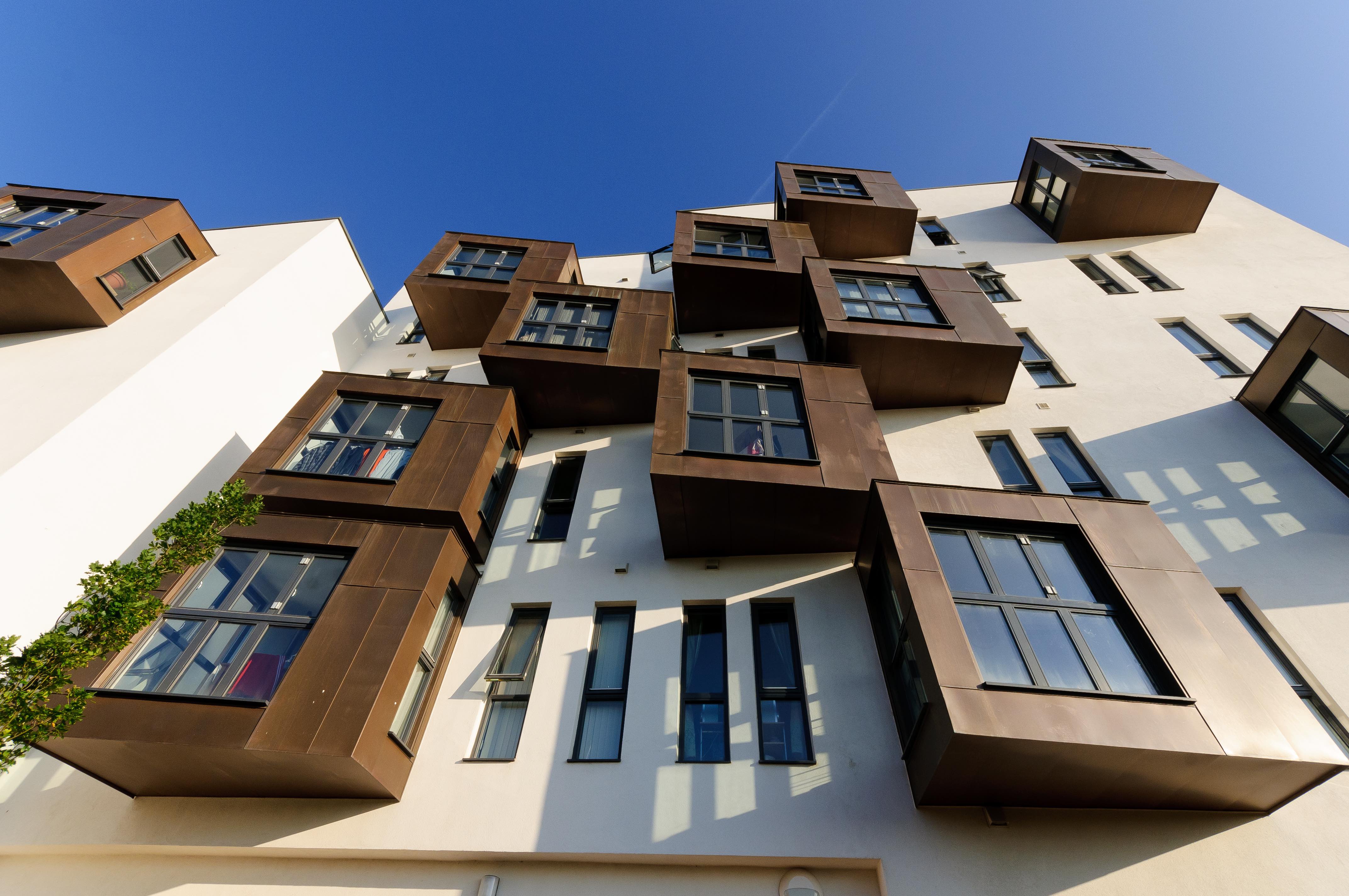 It is the third in a series of wellbeing publications led by UK-GBC, and follows previous reports on the subjects of health and wellbeing in the workplace and retail sectors. See Better Places for People.
Most factors that the task group found to have an impact on residential wellbeing may seem obvious, but it's worth appreciating that the analysis is based on evidence – it is not just anecdotal.
There is a lot of UK and international research on things that influence wellbeing, and the academic attention in this area is increasing. The UCL Institute for Environmental Design and Engineering, for example, has just established a Master's degree in health, wellbeing and sustainable buildings.
Interestingly, much of the research indicates that neighbourhood planning – in addition to the design of the home itself – has an influence.
Findings of the UK-GBC Health and Wellbeing in Homes report
In summary, it was found that:
It is vital to consider mental, social and physical wellbeing together. The industry is more used to dealing with environmental design parameters, but to enhance mental and social health, designers must consider accommodation in which people can flourish, feel content, peaceful and included, and where they can interact with the community
Many design features that enhance occupant wellbeing, such as better provision of daylighting, also bring environmental benefits and resource efficiencies. However, we need to be aware of – and address – the tensions of modern design challenges. For example, some systems that have been installed to meet regulatory energy and ventilation requirements – such as MVHR units – are often shown to compromise air quality because they are not properly tested and commissioned, and/or residents don't understand fully how to operate them or change filters. Many housing associations say that some residents turn off their mechanical ventilation systems because they are too noisy, even though they provide essential ventilation
Careful consideration of procurement and management is crucial in the delivery of healthy homes. Good intentions may not deliver the intended outcomes and wellbeing can suffer because of poor planning and maintenance
Consideration of health and wellbeing is also increasingly affecting consumers' buying processes and decision-making.
According to a large survey undertaken for the UK-GBC task group, more than 30% of homeowners would be willing to pay more for designs that consider health and wellbeing. Almost as many renters would also be prepared to pay higher rent for properties with such qualities.
So offering homes that make people feel happier is good business sense, for both house builders and landlords.
Ashley Bateson

FCIBSE is head of sustainability and partner at Hoare Lea