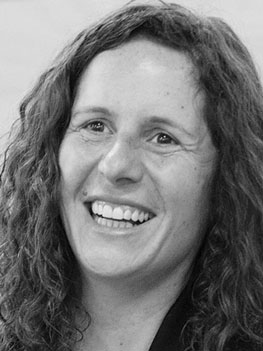 Owned by Bristol City Council, Bristol Energy is a national gas and electricity company that aims to make a positive difference beyond simply offering cheaper energy tariffs. Launched in 2016, it is engaged with its local community in helping to tackle social and environmental challenges such as fuel poverty and climate change, and has put £12m of social value into Bristol as part of its activities.
The company is also striving to go wholly green – its fuel mix increased to 79% green in 2018/19 – and has teamed up with local recycling and renewable energy company GENeco to generate biomethane gas from Bristol's sewage system. This green gas currently provides 15% of the company's gas output – enough to power 8,300 homes.
What difference does being owned by a council make?
While we are owned by Bristol City Council, we operate as an independent company. We were set up by the council to be a different kind of energy provider – one that puts people ahead of profits, with a core business objective to help vulnerable residents in the city living in fuel poverty.
Being linked to an innovative and forward-thinking council like Bristol means we can be at the forefront of energy services innovations such as heat networks.
We are looking forward to the City Leap programme coming to fruition as the council forges ahead with its ambition to make Bristol carbon neutral by 2030.
Are you aiming for 100% renewable energy for your customers?
We only offer 100% renewable electricity and carbon offset gas to new customers. We're on a journey to becoming a wholly green energy supplier and these new products are a huge step on that journey, as well as helping Bristol meet its 2030 carbon-neutral target.
We have two green tariffs: BE Simply Green and BE Super Green. For the BE Simply Green tariff, we buy Renewable Energy Guarantees of Origin (REGO) certificates that match the electricity customers' use to renewable power that exists on the grid.
For the BE Super Green tariff, we source the electricity directly from renewable generators around the country through power purchase agreements (PPAs), so we know exactly where the energy is coming from.
How do you improve the efficiency of people's homes?
Shockingly, one in 10 households in Bristol lives in fuel poverty. On a mission to tackle fuel poverty, we set up our Fuel Good Fund – with every new switch to Bristol Energy quoting 'FuelGood', we donate up to £30 to the fund. Bristol Energy recently donated £25,000 to the Centre for Sustainable Energy's WHAM project, which gives support and advice to those living in cold homes. Our donation helped lift 71 households out of fuel poverty.
This project has brought together multidisciplinary support for vulnerable citizens living in Bristol who are struggling with fuel poverty, whether that's through issues with payment of energy bills, damp mouldy walls or draughty rooms – all of which contribute to poor energy efficiency and higher fuel bills.
Can you be as competitive as other suppliers while delivering social value?
The way we choose to run our business means we can operate and still deliver social value to our city. Since our launch, we have given £12m of social value back, and in 2018/19 it was around £7m [based on the National TOMs (themes, outcomes and measures) framework for measuring social value].
We define social value as the way in which we drive local economic impact via employment and choosing to purchase goods and services from local companies, working with local charities, and protecting the environment.
Does being council-run mean you can reduce bills?
We operate independently from Bristol City Council, so it has no influence over how we set our tariffs or prices. That said, a residential customer can lower their energy bills with an average saving of £232 a year* by switching to Bristol Energy.
Do you have any more plans to tap into Bristol's waste?
Our green gas generators use sewage from one million Bristol people – poo power! This is turned into biomethane, a sustainable, virtually carbon neutral and environmentally friendly substitute for natural gas, by recycling and renewable energy company GENeco. We are also working with Bristol Waste, Bristol Water and Bristol City Council on various ways to use waste sustainably for energy.
 *Calculation based on supply of a BE Simply Green tariff in the South West using the latest Ofgem Supply Market Indicator, as of 6 January 2020.