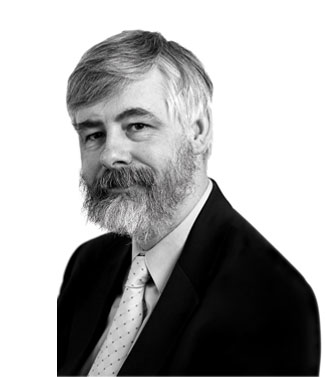 Hywel Davies is technical director at CIBSE
It is a time of great change in construction. The huge challenge of adapting our built environment to reduce carbon emissions in response to climate change drives more stringent energy performance standards. The barbarous assault on the sovereign state of Ukraine has seemingly unlocked decisions around the world that could, and should, have been made years ago.
The industry faces significant skills shortages and is turning to modern methods of construction in response. At the same time, it is seeking to embrace digitalisation of the sector and adopt digital information management during the design, construction and operation of assets.
There is also significant legislative reform for many readers of this Journal. Some are preparing for the introduction of statutory licensing under state engineering boards in Australia. Others are preparing for the introduction in Ireland of a statutory register for construction, which will require all building works to be undertaken by registered organisations or sole traders.
It will be an offence to carry out work unless registered. The Regulation of Providers of Building Works Bill 20211 will put the Construction Industry Register, operated by the Construction Industry Federation, on a statutory footing in Ireland, with the aim of embedding compliance in the sector. Statutory registration is expected to help develop and promote a culture of competence, good practice and compliance with Building Regulations and tackle the 'shadow economy'.
Meanwhile, the Building Safety Bill is likely to reach the UK statute book before this column reaches readers. This will create the Building Safety Regulator, with a statutory duty to support the industry in improving competence and compliance. The bill does not create a statutory register for builders, but it does contain significant new legal duties to raise standards of competence. It also introduces a statutory register of building control professionals in England.
The act provides enabling powers for secondary legislation in regulations. Some are published in draft2, and clearly indicate the direction of travel. The Competence and Dutyholder Regulations set out very clear legal duties on clients to only appoint those for whom they have taken all reasonable steps to assure are competent.
They also require those who are appointed to decline work that they are not competent to undertake. This applies to all participants in a project, whether designers, contractors or subcontractors. These requirements go well beyond the current competence requirements in the Construction (Design and Management) Regulations, and apply to all work within the scope of the Building Regulations: new buildings and refurbishment alike, residential and non-residential. They are not just for 'higher-risk buildings'.
They cover all building work, of any kind, on any building.  Some provisions only apply to higher-risk buildings, but the competence requirements, the many changes to the building control system, and the new regulator are for everyone and everything.
One consequence of the act may have escaped attention: it will change enforcement. Construction is used to being fed guidance about how to comply with regulations, but the legal requirement under the Building Act has always been to meet the requirements of the Building Regulations. Dame Judith Hackitt noted the ignorance of what is law and what is guidance.
The new regime is likely to focus far more on the required outcomes, with an expectation that those doing the work, who are competent (otherwise, by definition, they are committing a crime), will work out what meets the legal requirements set out in the Building Regulations and how to demonstrate that they have done so. It is likely to be a culture of evidencing compliance and assuring the regulator that work is compliant, not waiting for the regulator to turn up and find non-compliance.
Responsible businesses are already preparing. CIBSE will be providing support and information as the act is brought into operation.3
• CIBSE's Introduction to the Building Safety Act training course takes place on 16 May, cibse.org/training
References: 
1  Legislation requiring providers of building services to register with Construction Industry Register Ireland, Department of Housing, Local Government and Heritage, Ireland 
2 Building Safety Bill: draft regulations, Gov.uk