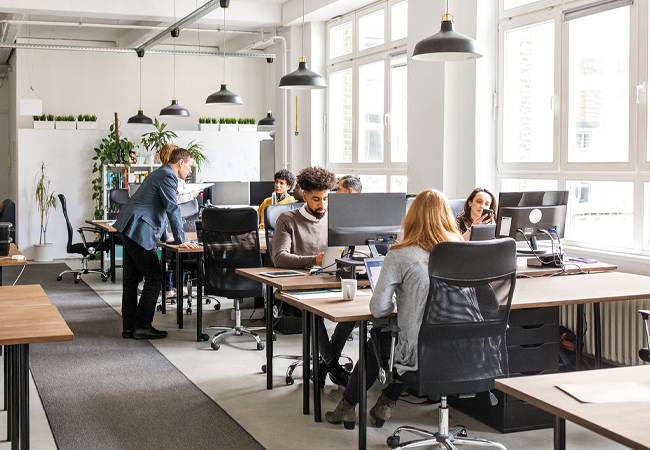 Credit: Stock.com – Alvarez
UK office workers are only spending an average of a day and a half in their workplace even though social distancing regulations have been scrapped, according to a new survey.
Consultancy firm Advanced Workplace Associates (AWP) surveyed 43 offices in the UK with a total workforce of nearly 50,000 people during June and July.
The day the least number of staff attended the office was Friday when just 13% of workers turned up, followed by Mondays (19%).
AWP said that similar patterns in terms of office attendance, desk use and homeworking are being observed in other countries surveyed, suggesting that "hybrid working appears to be here to stay".
A spokesperson said: 'Organisations may soon need to recognise that this is the post-pandemic normal and evolve their working practices, processes and skills to support hybrid-working models.
'Offices in most sectors are under-occupied which, if these trends continue, will result in excess space being repurposed or sub-let.'