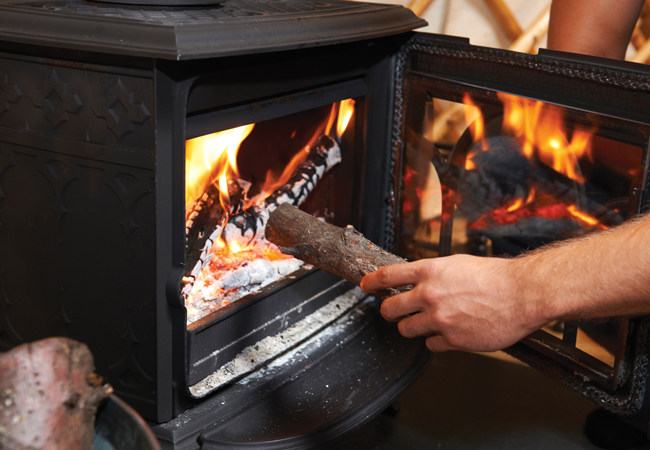 Credit: iStock/MachineHeadz
The government should introduce tougher regulations to control wood burning in homes, according to a hard-hitting report from the Institute for Public Policy Research (IPPR).
Researchers from the think-tank said wood-fire emissions were 'lethal' to humans, adding that domestic burning was the largest single emitter of PM2.5 – 'one of the most harmful forms of particulate matter', blamed for 29,000 premature deaths in the UK every year.
Home fires account for 40% of total emissions of PM2.5, which is more than double that of industrial combustion (14%) and more than three times that of road transport (12%).
'Until very recently, public policy has focused on the lethal and illegal concentrations of air pollution predominantly arising from road transport, in the form of NO2 pollution,' the report's authors said. 'Yet PM2.5… is measured in concentrations that are legal, but actually more lethal than NO2.'
The IPPR said around 1.9 million households still use solid fuels and that the health cost was 'too high for policy to not go further and faster'.
Its report argues that the UK should commit to much stricter legal targets on air pollution after Brexit, in line with scientific evidence, and include a target to reduce emissions from the domestic sector to near zero by 2050.
'All this should be enshrined in a new Clean Air Act and backed by a powerful environmental watchdog with the legal powers to take action if the targets aren't met. It is an opportunity that must not be missed,' the report's authors added.