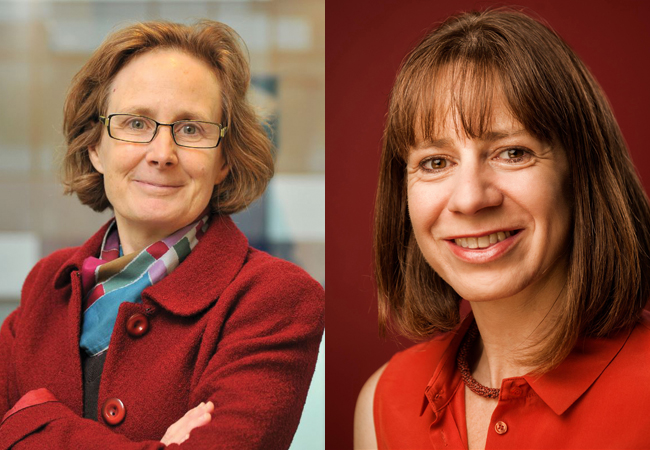 Dervilla Mitchell and Dawn Bonfield
Last month's National Women in Engineering Day (NWED) has prompted calls for the industry to tackle its lack of gender balance.
The annual event, organised by the Women's Engineering Society (WES), forms part of an international awareness campaign to raise the profile of women in engineering and focus on the wide range of career opportunities available to women and girls.
To coincide with this, the Daily Telegraph compiled a list of the top 50 most influential women in engineering, which included Royal Academy of Engineering president Dame Ann Dowling; Naomi Climer, president of the Institution of Engineering and Technology (IET), along with a former Institute of Refrigeration President Jane Gartshore.
BBC Breakfast presenter Steph McGovern was also included, along with the only female engineer in the House of Commons, Chi Onwurah MP.
Women engineers honoured by Queen
Two leading female engineers became members of the Order of the British Empire, in the Queen's Birthday Honours on 10 June, for their efforts to inspire and support fellow women in their profession.
Dawn Bonfield, chief executive of the Women's Engineering Society (WES), was honoured for promoting diversity in engineering, while Susan Bird – consultant acoustic engineer and partner at Bird Acoustics – was recognised for her services to engineering and women in engineering.
Bonfield, who has worked as a materials engineer for British Aerospace and missile systems firm MBDA, joined WES five years ago as a volunteer, before becoming chief executive last year.
Bird made her mark in the industry as one of the few women working in the field of acoustics at the British Aircraft Corporation in 1970. She worked on Concorde – specialising in flyover noise – and in the noise and acoustics department at the Greater London Council.

The top 50 were picked from more than 900 nominations and Dawn Bonfield MBE, WES chief executive, said this gave the industry 'amazing role models who could raise the profile of talented women engineers and make them more visible, both within the industry and to the next generation'.
But others said the UK engineering community's lack of gender balance was hampering business.
'There are still not enough women in engineering,' said Arup director Dervilla Mitchell , who was named in the Telegraph's top 50. 'The lack of women in the industry is exacerbating an already acute talent shortage; almost 65% of engineering employers say a shortage of engineers in the UK is a threat to their business.' She added that companies are 15% more likely to perform better if they are gender diverse.