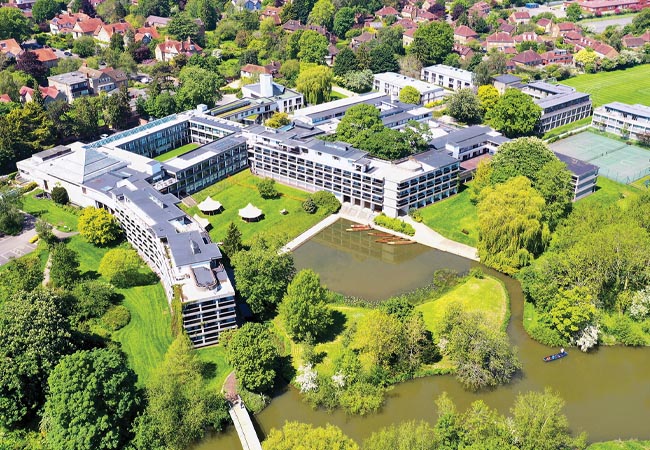 Wolfson College, Oxford is aiming to cut carbon emissions on its main estate by installing heat pumps and refurbishing windows with triple-glazed glass. The college is aiming to cut emissions from its estate by 75% by March 2022 and be net zero by 2030 at the latest.
Max Fordham completed the energy audit and decarbonisation plan. Senior partner Bill Watts said changing from single glazing and improving insulation would reduce building heat loss by 80%, while replacing gas boilers with CO2 heat pumps would reduce the carbon footprint by 75%.
The government is funding half of the £10m cost through a grant aimed at decarbonising the public sector.
The planned refurbishment of the flat-roofed main buildings will see increased insulation and the instillation of more photovoltatic panels, while all lighting will be upgraded to LED. A 1MWh electrical storage battery is planned to draw electricity at peak times.
Wolfson College expects that around 75% of the window-replacement programme will be completed by 2022.