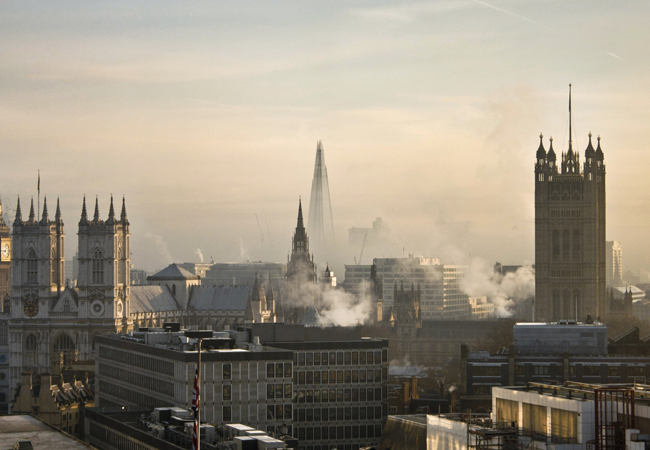 WHO has warned that air pollution is even more dangerous than previously thought. Credit: istock – Chrismhs
The World Health Organization (WHO) has slashed maximum safe levels of several pollutants, warning that air pollution is even more dangerous than previously thought.
It has linked long-term exposure to even relatively low concentrations of ambient and household air pollution to lung cancer, heart disease and strokes, putting the health impact of pollution on a par with poor diet and smoking.
The WHO has reduced almost all of its previous maximum-target levels of pollutants. The recommended limit for average annual exposure to PM2.5 has been halved from 10 micrograms per cubic metre to five, and the recommended limit for PM10 has been lowered from 20 micrograms to 15.
'Almost 80% of deaths related to PM2.5 could be avoided if current air pollution levels were reduced to those proposed in the updated guideline,' the WHO said, explaining that these are primarily generated by fuel combustion in transport, energy, households, industry and agriculture.
It added that exposure to air pollution is estimated to cause 7 million premature deaths: 'Improving air quality can enhance climate change mitigation efforts, while reducing emissions will, in turn, improve air quality.'
Disparities in air pollution exposure are increasing worldwide, the WHO said, particularly as low- and middle income countries are experiencing growing levels of air pollution because of large-scale urbanisation that has largely relied on burning fossil fuels.
'These targets reinforce the relevance of CIBSE guidance and underline the value of BS EN 16798-3 for the ventilation of non-domestic buildings, now being aligned with them', said CIBSE technical director Hywel Davies.