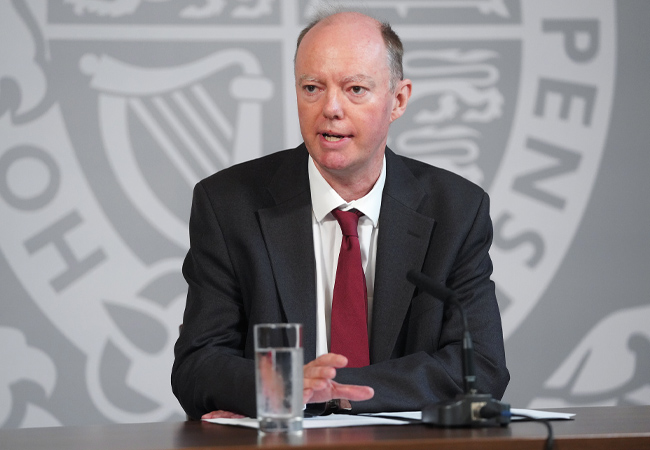 Professor Whitty says better ventilation will help with Covid-19 and other respiratory infections
Investing in building ventilation will play a key role in helping the country recover from the Covid-19 pandemic and prepare for future health emergencies, according to the government's chief medical adviser, Professor Chris Whitty.
He encouraged business leaders at the Confederation of British Industry (CBI) conference to look closely at how they could improve the indoor air quality in their buildings to provide better long-term working conditions for their employees.
'We have realised the extraordinary importance of improving the ventilation of workplaces – not just for Covid, but also for many other respiratory infections,' Whitty said. 'If we invest in that now, we'll help the aftermath of Covid, but also cut down on things like flu outbreaks.'
He put investment in ventilation as the second most important step businesses could take behind helping their staff get fully vaccinated.
The Scottish Government has launched a £25m fund to help businesses improve their ventilation. Small and medium-sized businesses are being invited to apply for grants of up to £2,500 to install air quality monitors and carry out remedial work on windows and ventilation systems. The administration pointed out the importance of carrying out such work to prepare for winter, when people spend more time indoors and are more likely to keep windows and doors shut.
'All of these basic mitigation measures are really important at this stage, but some of them are also valuable long-term investments,' said First Minister Nicola Sturgeon. 'For example, better ventilation won't just reduce the spread of Covid – it will also help reduce the spread of other airborne viruses, now and in the future.'