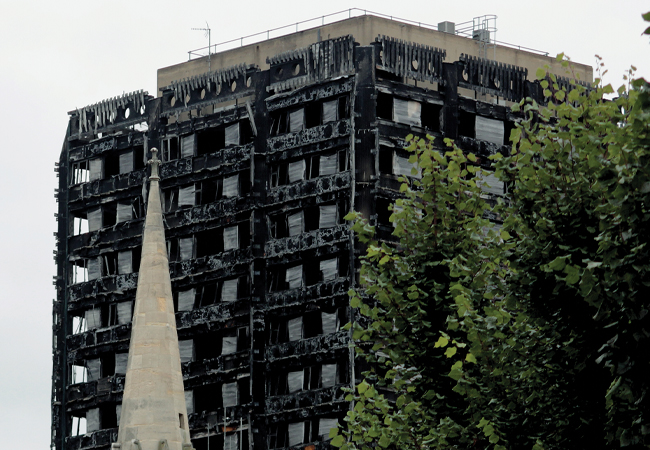 Studies commissioned by the government, and carried out by BRE, two years before the Grenfell Tower tragedy, highlighted the danger of fire spreading through concealed cavities and called for a change to the Building Regulations.
BRE experts analysed 20 fires between 2003 and 2013, and explained to officials at the then Department for Communities and Local Government that some fire barriers were 'found to be missing or incomplete, or incorrectly positioned'. The Ministry of Housing, Communities and Local Government (MHCLG) said the reports – which were received in 2015 – were now being made public as part of its review of fire regulations in the wake of Dame Judith Hackitt's review.
Grenfell Tower was being refurbished at the time, but the reports were treated as confidential, although BRE also said it transmitted its findings to the industry.
'Poor workmanship with inappropriate materials are the main reasons for the inadequate protection of concealed spaces,' one of the BRE studies reported. It added that these concerns were not disputed by manufacturers, but that 'there are no drivers to encourage more effective solutions to be developed'.
Melbourne tower had combustible cladding
An apartment complex in Melbourne, Australia, which was engulfed in fire last month, had the same combustible cladding as that used on London's Grenfell Tower, according to local firefighters.
Nobody was seriously injured in the fire, which spread up the exterior of the building to the 27th floor, but was brought under control within an hour. Sprinklers were activated on four floors and 150 residents evacuated.