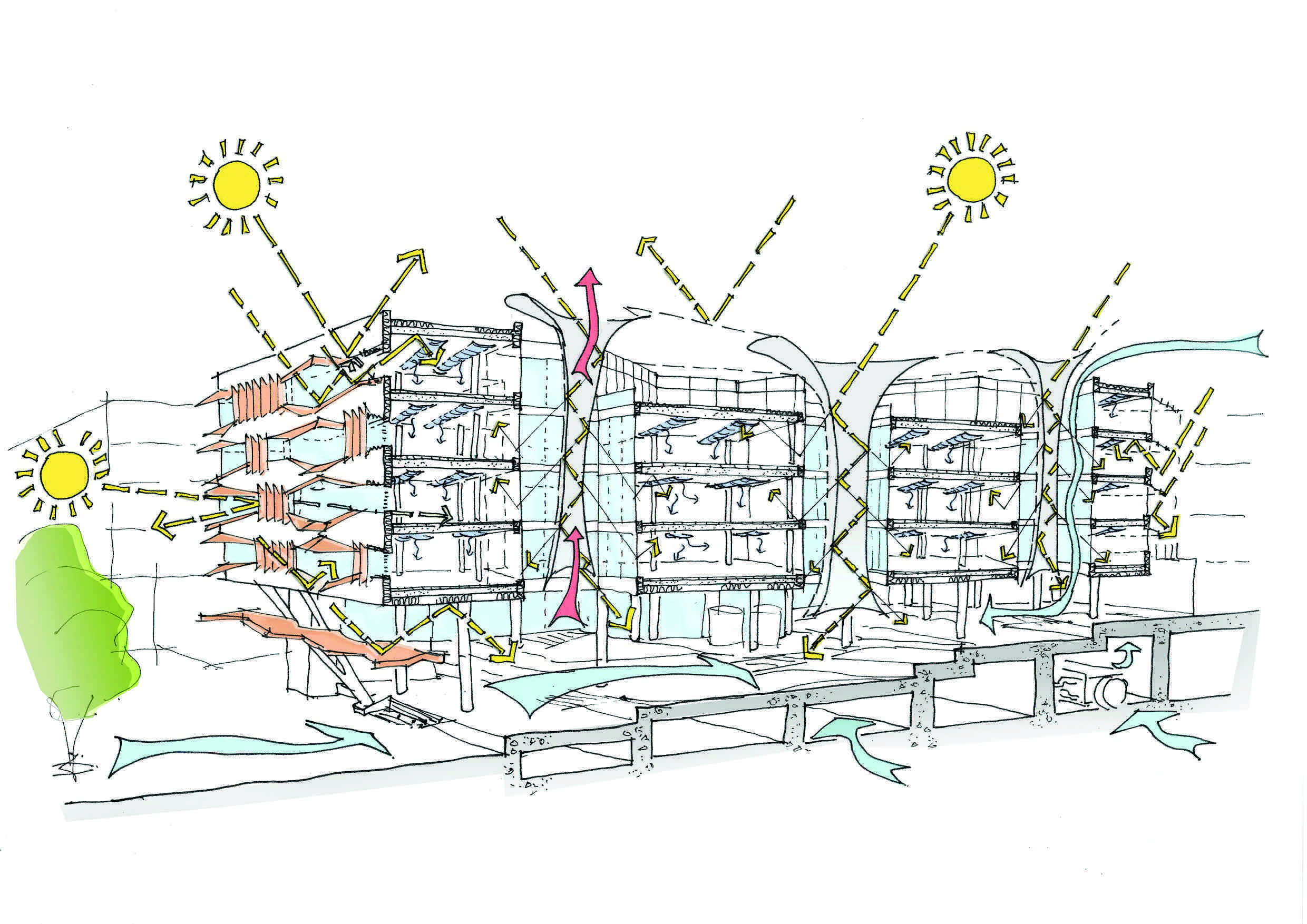 A report commissioned by the government's chief scientific adviser, Sir Patrick Vallance, has highlighted the importance of building ventilation in reducing the risk of Covid-19 and other infections.
Infection resilient environments: buildings that keep us healthy and safe was produced by the National Engineering Policy Centre, a group of 43 professional engineering organisations – including CIBSE – led by the Royal Academy of Engineering (RAEng).
The report found that ventilation was often neglected, and that the Covid-19 crisis had revealed flaws in the design, management and operation of buildings. Unless these are addressed, they could disrupt the management of pandemics, impose high financial and health costs on society, and constrain the UK's ability to deal with climate change.
'Clearly identifiable measures that can be implemented at moderate cost will help to ensure that adequate ventilation is prioritised alongside more visible measures, such as surface cleaning and distancing,' states the report, which criticises the lack of building management consistency in healthcare settings. Acceptable minimum standards for ventilation need to be clarified to support regulation by local authorities and others, it adds.
Technological solutions are not a 'silver bullet', the report warns, and uninformed reliance on technology can even have negative consequences. For example, air cleaning using high-efficiency particulate air (HEPA) filters or ultraviolet light can be effective at reducing infection risks where good ventilation is difficult to achieve, but the benefits of other air cleaning devices – often heavily marketed – are less clear.
RAEng report working group member Dr Shaun Fitzgerald said there is a balance to achieve in ensuring Covid-19 mitigation did not lead to large rises in energy use: 'It is not a choice between Covid-19 and net zero; it is a case of improving buildings to meet both goals,' he said.
CIBSE technical director Hywel Davies said: 'We need to support owners and operators with clear and simple guidance, emphasising the importance of improving ventilation while maintaining wider good practice on infection control. Our aim should be to enable everyone managing buildings or transport to understand how to respond in a practical and timely manner, and to establish an appropriate balance of measures to manage infection risks alongside thermal comfort, air quality and energy concerns.'
Read the NEPC report.