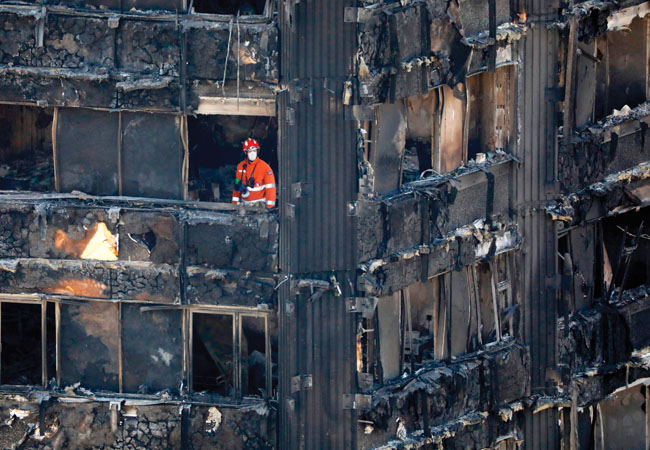 The Association of British Insurers (ABI) has called for urgent reform of fire-safety tests for building materials after its research exposed 'the utter inadequacy' of the current lab regime.
In the wake of the Grenfell Tower blaze, the ABI asked the Fire Protection Association (FPA) to carry out controlled experiments, recreating more realistic building conditions than those in which the standard tests are done.
Currently, test fires are made up only of wood, whereas around 20% of the materials involved in modern-day blazes are plastic. Cladding materials, meanwhile, are tested as a sealed unit, but – on a building – would often include gaps and cover a greater area. Tested materials also tend to be in manufacturer condition, not pierced by things such as vents or ducts as they would be in actual use.
The FPA's experiments showed that overlooking such factors could have serious implications. For example, a fire it set containing plastic created flames that were one metre longer than a wood-only fire, and it was 100 degrees hotter. This means a blaze containing plastic is likely to spread faster and create higher temperatures – at which building materials, such as aluminium, lose strength. A lot of cladding, including that used on Grenfell Tower, is made up of aluminium composite panels.
Huw Evans, director general of the ABI, said: 'It is a matter of urgency that we create the right testing regime that properly replicates real-world conditions and keeps pace with building innovation and modern design.'
The ABI's full report is at: bit.ly/2Fio1en