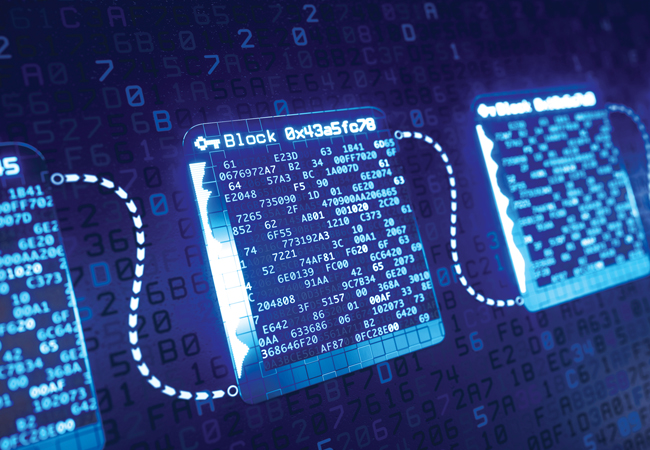 Credit: iStock/matejmo
The industry should adopt digital transaction platform blockchain to overcome payment and trust problems that lead to costly delays and late delivery on thousands of projects, delegates at last month's BSRIA Briefing heard.
Will Squires, of Atkins Global, told the event that the reluctance of consultants and contractors to accept liability for other parties' work leads to the 'ridiculous' practice of repeated reworking of designs. This, in turn, leads to late payment, poor productivity and poor profit margins – all of which could be addressed with the transparency of blockchain.
'Blockchain would change attitudes to design because it shows everyone your dirty laundry – there's no hiding place,' said Squires. 'It also makes it possible for everyone to see the flow of money through a project.'
He added that, 'in a technological age', there was no reason why the collapse of Carillion should have led to so many other firms going under because they had not been paid on time. 'There is no programmability about how money moves in this industry – it is very transactional because of the way contracts are set up,' said Squires. 'This leads to frictional losses that mount up and become huge on major projects. These completely disappear in blockchain.'
Speakers debated other digital 'disruptors', including artificial intelligence, offsite construction, and the use of 'smart' transport infrastructure. Susan Hone-Brookes, from the Manufacturing Technology Centre, said new approaches were vital to address the industry's very poor productivity, which had improved by just 1.1% in two decades.
She said that even a modest one-third improvement in the sector's productivity could add £56bn to the UK economy.