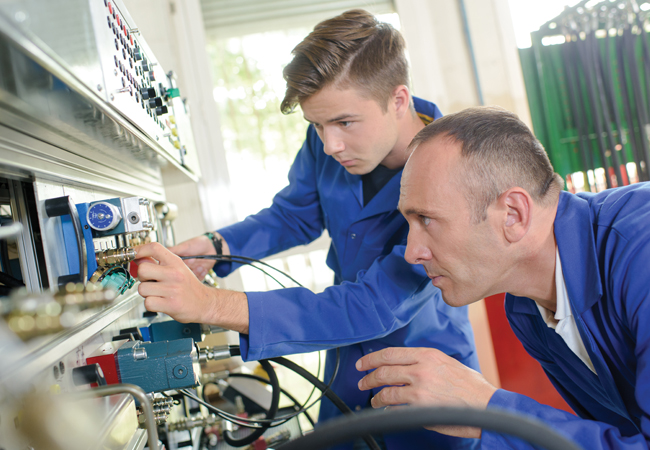 The government has sought to dampen speculation about the future of funding for apprenticeships by publishing new proposals for £2.5bn to be invested in apprentices' training by 2020.
Only employers with an annual wage bill of more than £3m will pay into the Apprenticeship Levy, which is due to start next May. According to the Department for Education (DfE), this means 98% of employers in England will not have to pay anything into the scheme, but will still receive from the taxpayer 90% of the costs of training an apprentice.
Extra support, worth up to £2,000 per trainee, will also be available for employers and training providers that take on 16- to 18-year-old apprentices or young care leavers. Employers with fewer than 50 employees will have 100% of training costs paid for by the government if they take on these apprentices. 'This will help to ensure every young person, regardless of background or ability, has the chance to make their first step into work,' the DfE stated.
The department has also proposed to simplify the apprenticeship system by creating 15 funding bands – ranging from £1,500 to £27,000 – to reflect the different costs of training in the various industry sectors.
Tony Howard, director of training at the Building Engineering Services Association (BESA), welcomed the proposals, but called for the funding to be brought forward to this year so that employers do not delay vital recruitment decisions.
'We applaud the potential 90% government funding and the uplifting of STEM [science, technology, engineering and maths] subject areas by 40% for Level 2 apprentices and 80% for Level 3 apprentices,' he said.
'However, if we are to move successfully into the Trailblazers and Future Apprentices programmes, we need that funding to be available now – not next year.'