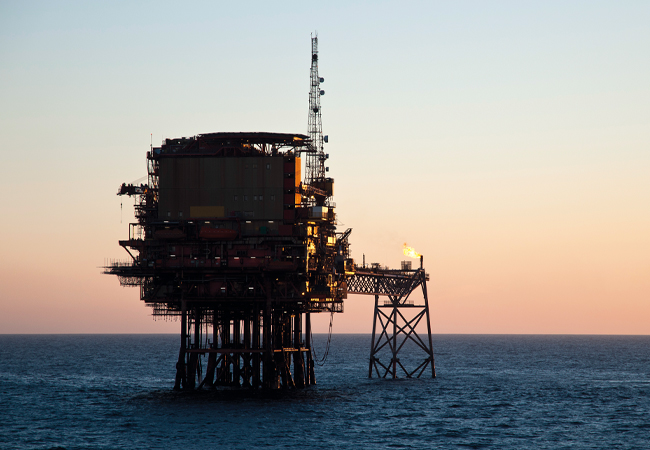 The UK government is seeking to secure more domestic energy supplies Credit: iStock.com - Amiralio
The first North Sea oil and gas licensing round since 2020 is due to take place this year, as the government seeks to secure more domestic energy supplies in the wake of Russia's invasion of Ukraine.
Andy Samuel, chief executive of the Oil and Gas Authority (OGA), said in an interview with the Financial Times that the regulator is preparing licences that include existing discoveries, which would be 'pretty much ready to go'.
Prime Minister Boris Johnson said he hoped fossil-fuel companies would be able to increase indigenous production as he prepares to publish an updated energy security strategy.
At a Downing Street press conference last month, Johnson said: 'We are looking at the possibility of using more of our own hydrocarbons. That doesn't mean we are abandoning our commitment to reducing CO2 … We have got to reflect the reality that there is a crunch on at the moment.'
The OGA, which changed its name to the North Sea Transition Authority last month, has not held a licensing round since 2020, when the government undertook a review of whether its policies were compatible with climate objectives.
Secretary of State for Business, Energy and Industrial Strategy Kwasi Kwarteng said that increasing North Sea oil, or starting the process of fracking, would have no impact on energy prices. In a Twitter thread, he said that the UK needed to 'move away from gas'.
Energy giant Shell said it was reconsidering plans, announced after COP26, to pull out of the Cambo oil field. It released an amended plan for the development of the Jackdaw North Sea gas field last month, which British regulators initially rejected last year on environmental grounds.
The Prime Minister has also asked leaders in the nuclear industry how the UK could rapidly secure new nuclear capacity.