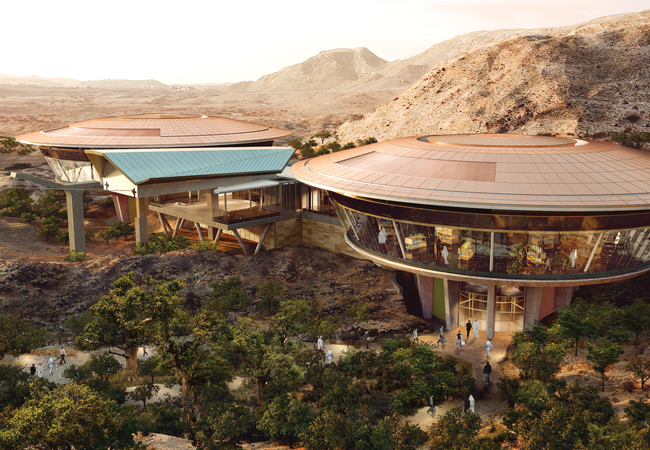 UK-based consultancies Arup, Grimshaw and Haley Sharpe Design (hsd) are delivering the engineering, landscaping, architecture and interpretative designs for the new Oman Botanic Gardens.
Covering more than 420 hectares, the project – in the foothills of the Al Hajar mountains – includes two biomes and is aiming for LEED Platinum status.
The ancient seabed is still visible on the site, and Arup and Grimshaw have worked with the existing natural ridges and ravines to design the buildings and walkways.