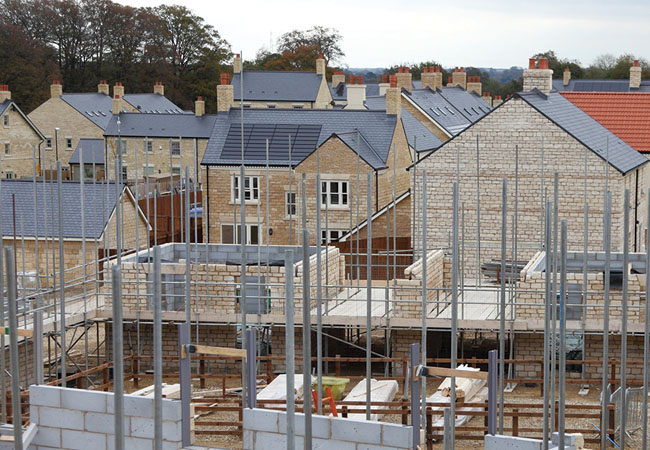 The CCC says new homes should not be connected to the gas grid after 2025. Credit: iStock.com, Shank_ali
The UK will not meet legally binding environmental targets without the 'near complete elimination' of greenhouse gas emissions from buildings, the Parliamentary Committee on Climate Change (CCC) has said. This includes no new homes being connected to the gas grid from 2025 – a recommendation endorsed by Chancellor Philip Hammond in his Spring Statement (page 8).
In its report UK housing: Fit for the future?, the CCC says the UK Climate Change Act target of reducing emissions to 80% of 1990 levels by 2050 had not been helped by government U-turns and sudden policy changes that have created a skills gap. This has led to a stalling of energy efficiency gains in housing, while around 4.5 million homes suffer from overheating. Water scarcity and increased temperatures could also lead to unsafe and unhealthy living conditions, the report said.
The committee's chair, Lord Deben, attacked the government for withdrawing low carbon policies such as the zero carbon homes scheme, which he said would cut energy costs for households. Housing accounts for 14% of UK emissions, and the CCC report said energy consumption rose in 2016 and has since plateaued.
Deben added that the government should pledge funding for low carbon heating beyond 2021 and give local authorities greater resources to plan and design new homes. He also called for a nationwide training programme as part of the Industrial Strategy's Construction Sector Deal, which includes £420m to help the built environment sector halve the energy use of new buildings by 2030.