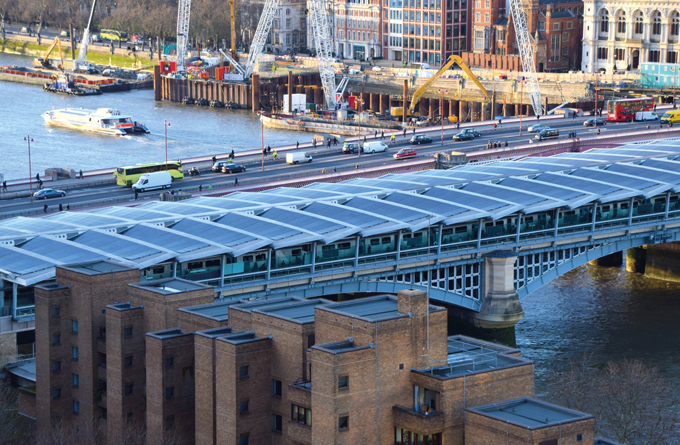 Blackfriars Bridge has 6,000m2 of solar PVs
UK and US engineers look set to be able to work more easily in one another's countries after efforts to agree a mutual recognition agreement for engineering were kickstarted by the Atlantic Declaration, signed during Prime Minister Rishi Sunak's two-day visit to Washington DC.
Trade discussions between Sunak and President Joe Biden last month resulted in the 'Atlantic Declaration for a Twenty-First Century US-UK Economic Partnership'.
Following the signing of the declaration, the US's National Council of Examiners for Engineering and Surveying and the UK's Engineering Council began work to develop a mutual recognition agreement. This will provide a more direct path for licensed engineers to practice in each other's countr y. More information will be shared as it becomes available.
Sunak made a reference to the mooted UK-US mutual recognition agreement for engineering in his speech at the White House press conference that concluded his trade discussions in Washington.