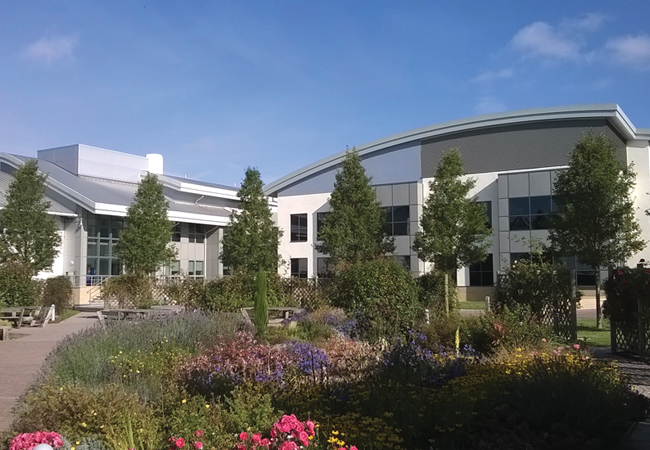 The laboratory and science building at the Babraham Institute, which has had an ESOS audit. Credit: Babraham Institute
About 70% of organisations that are subject to the Energy Savings Opportunity Scheme (ESOS) regulations registered in time to avoid stringent financial penalties, according to the Environment Agency (EA).
Some 4,000 of the 10,000 businesses subject to the regulations had complied by the December deadline and another 2,500 had notified the EA of their intention to comply by 29 January, after which non-registered firms face a fine of £50,000, plus a further £800 per day.
The ESOS legislation affects firms with more than 250 employees or a turnover of more than €50m and a balance sheet exceeding €43m.
The Energy Institute said more than 55% of respondents to its recent survey estimated an average potential saving of more than 11%, as a result of implementing the recommendations from their ESOS assessments.
The scheme's 5 December registration deadline was set under the EU Energy Efficiency Directive and 2014 ESOS regulations so, legally, could not be extended. However, regulators are able to 'waive or modify enforcement action and penalties relating to non-compliance'. As a result, UK firms have until 29 January to indicate their intention to comply and until 30 June to achieve ISO 50001 certification as a form of compliance.
The EA, which is responsible for administering the scheme, will be writing to all the organisations who have not submitted an undertaking to comply. ESOS project manager Jo Scully said: 'Our focus remains on bringing organisations into compliance with ESOS to ensure it delivers the energy savings and financial and environmental benefits intended.'