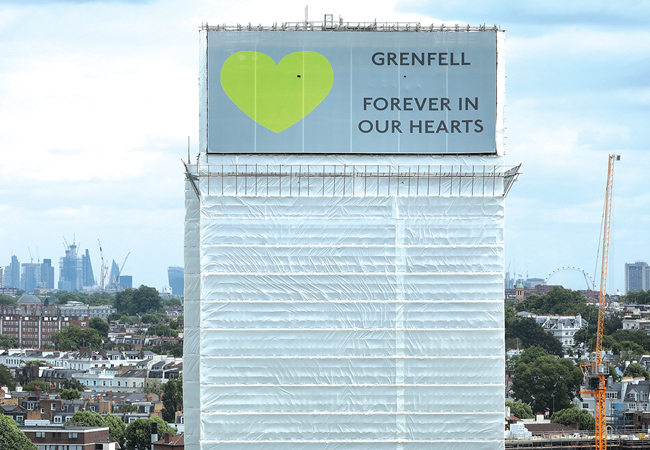 The government has committed to taking forward all the recommendations in Dame Judith Hackitt's review of building regulations and fire safety published after the Grenfell Tower fire.
In its implementation plan, the government has said it will: impose tougher sanctions on those who disregard residents' safety; create more rigorous standards and guidance for those undertaking building work; and give a stronger voice to residents.
Secretary of State for Communities James Brokenshire said the government was committed to a programme of reform over the coming years that will introduce clearer standards and guidance. This includes establishing a new Standards Committee to advise on construction product and system standards and regulations, and to help create a more responsible building industry – from design, through to construction and management.
A new Joint Regulators' Group – comprising local authority building control, the National Fire Chiefs Council, the Health & Safety Executive, and the Local Government Association, including fire and rescue authorities – will work with developers and building owners. It will also seek input from residents, to develop and test new approaches that may later feature in legislation.
A Building Regulations safety guidance review of Fire Safety: Approved Document B has also been launched to gather expert advice so guidance can be revised.
■ Read the Implementation Plan.