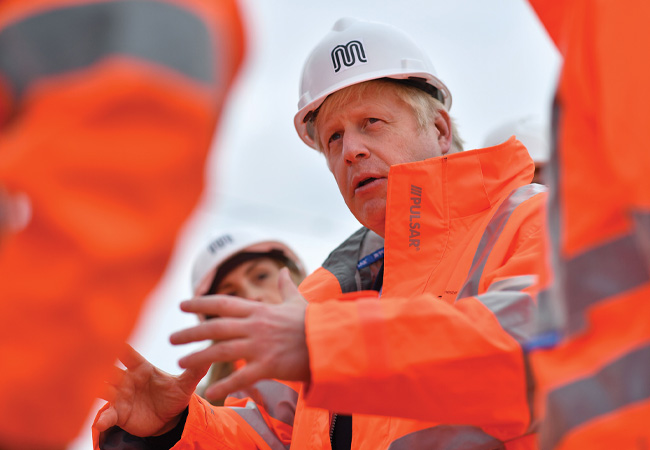 Credit: Getty Images, WPA Pool
The government committed to introducing two bills on building and fire safety in last month's Queen's Speech.
The Building Safety Bill will put in place new and enhanced regulatory regimes for building safety and construction products, while the Fire Safety Bill will implement recommendations from the Grenfell Tower Public Inquiry Phase 1 report.
The government also said a National Infrastructure Strategy would be published alongside the first Budget, where details of its £100bn spending plans would be revealed. It said it would be aimed at addressing climate change challenges, while 'levelling up and connecting every part of the country'.
In its election manifesto, the government said the bulk of the money will be spent on transport infrastructure, but it also intends to invest £2.7bn in six new hospitals with a possible 34 more to be built in the next 10 years.
The Queen's Speech confirmed that a further £9.2bn will be invested in the energy efficiency of homes, schools and hospitals – including grants for insulation and boiler upgrades.
It confirmed its commitment to 2050 zero carbon targets and announced an Environmental Bill, which would aim to restore biodiversity and manage water resource. It said it would include legally binding targets for air quality
In the manifesto, the government said it intended to build 300,000 new homes every year and has extended the Help to Buy scheme until 2023. It said it would revisit planning rules to ensure infrastructure is in place before new home developments are completed. This will be backed by a new £10bn Single Housing Infrastructure fund. It also pledged to introduce tax breaks for construction and research and development.