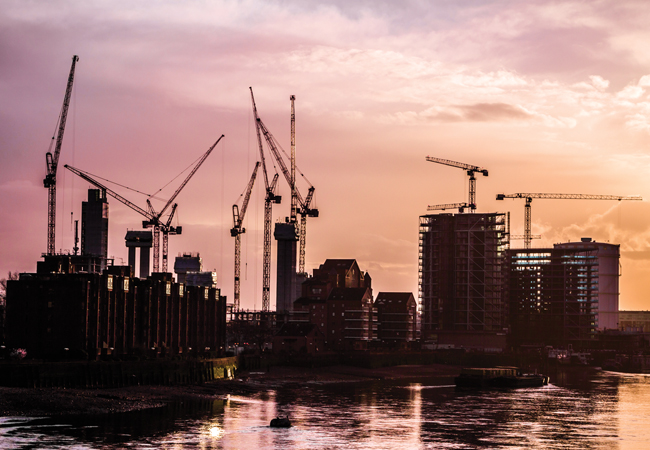 Almost 80% of building engineering services contractors say their turnover increased or remained the same during the first quarter of this year, according to the sector-wide survey, sponsored by Scolmore.
Run by the Building Engineering Services Association (BESA), the Electrical Contractors' Association (ECA) and Scottish electrical trade body Select, the survey received 370 responses from companies across the engineering services sector.
Firms were even more bullish about the current quarter, with 88% predicting their turnover would either rise or remain steady.
However, most businesses in the sector said they were having to deal with rising costs, and half of the firms that responded said the vote to leave the European Union had had a negative impact on materials prices. In addition, half of companies said their labour costs had risen – up from four in 10 firms in the previous quarter.
ECA chief executive Steve Bratt said he was 'cautiously optimistic' about the coming period of 'further change' caused by the General Election, which is due to take place on 8 June.
'These figures show that the engineering services sector continues to power ahead, against a backdrop of enormous political volatility,' he added.
'New business opportunities continue to be created across our sector, notably – but certainly not exclusively – linked to energy supply and storage.'
Bratt's BESA counterpart, Paul McLaughlin, said the results were heartening and that the sector remained 'on track'.
'For almost nine out of 10 respondents to be so upbeat about their immediate business prospects in the current, uncertain, economic climate is testament to this industry's resilience,' he said.