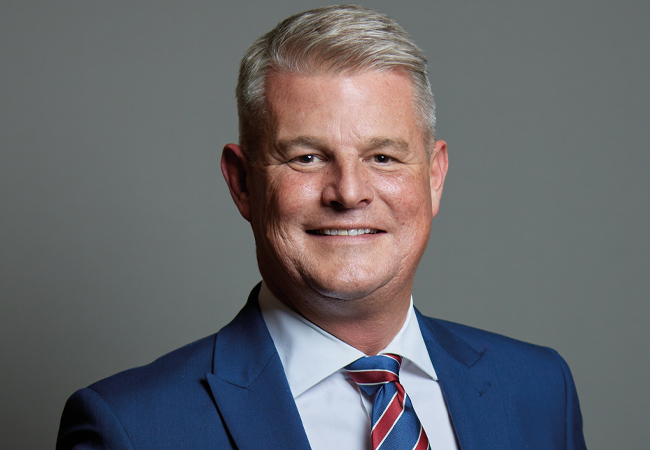 Stuart Andrew
West Yorkshire MP Stuart Andrew has been appointed by Boris Johnson as the new minister of state for housing. He replaces Christopher Pincher, who had filled the portfolio for nearly two years.
The two have swapped jobs, with Pincher becoming deputy Conservative chief whip in a mini-reshuffle that took place on 8 February.
Andrew, a private landlord, was born and brought up in Wales, but has represented the seat of Pudsey since the 2010 General Election . He will lead in the House of Commons on building safety, including cladding remediation, which is part of junior minister Lord Greenhalgh's portfolio.
Andrew is the 11th housing minister since 2010. In 2016, he voted against a Labour amendment to the Housing and Planning Bill to make 'all homes fit for human habitation', one of 72 Conservative MPs who are also private landlords to have done so.