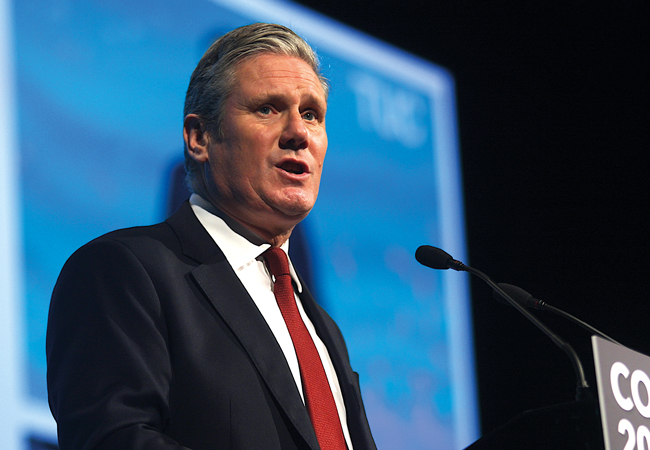 Sir Keir Starmer has pledged to end 'sticking plaster' approach to energy
Sir Keir Starmer has pledged to 'throw everything' at Labour's goal to decarbonise UK electricity generation by 2030 if the party wins the next election.
In a speech in Edinburgh last month, the opposition leader launched the party's 'national mission' on clean energy. Pledging to end what he described as the current government's 'sticking plaster' approach to energy, Sir Keir said: 'We're going to throw everything at this: planning reform, procurement, long-term finance, R&D, a strategic plan for skills and supply chains, a new plan for a new settlement, a clear direction across all four nations, pulling together for a simple, unifying priority. British power for British jobs.'
Labour also announced that, in the first months after it comes to power, it would carry out its pledge to scrap the government's Starmer: we will decarbonise electricity by 2030 de facto planning ban on onshore wind farms. In addition, the party's Green Prosperity Plan outlines steps to cut the length of the planning process for renewables projects from 'years to months' and end the 'duplication and bureaucracy' in the process for getting offshore wind consent.
Labour said it would ensure every relevant regulator has a net zero mandate, while requiring local authorities to identify areas suitable for renewable generation.
Sir Keir used his speech to announce that Great British Energy, the publicly owned company that it wants to set up to kickstart investment in low carbon sources, will be based in Scotland.
His speech follows an earlier announcement by shadow chancellor of the exchequer Rachel Reeves that the party would not implement its pledge to increase green investment to £28bn per year immediately if it forms the next government.