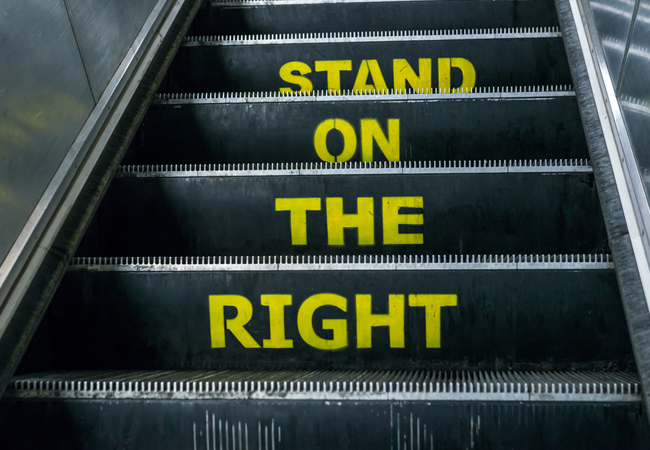 Plans to introduce standing-only on London Underground escalators are to be scrapped, Tube bosses announced last month.
A six-month trial last year, during peak times at Holborn – one of the busiest stations in the capital – was a partial success. By encouraging people to stand – and not walk – on both sides of the escalators at the station, queues at the bottom were reduced.
Analysis showed queuing at the bottom of the escalator was reduced and 30% more people were able to use it, compared with when people stood on the right, a Freedom of Information request via Gizmodo UK revealed. By making people stand on both sides, the test showed 16,220 people could travel on a long escalator per hour, compared with the usual 12,745. The standing-only escalators were able to carry an average of 151 passengers per minute, compared with 115 on the 'traditional' escalator, according to the study.
However, Underground bosses have no plans to trial the scheme more widely. While congestion was cut on longer escalators, there was no improvement on shorter flights, where more people are willing to walk. The cut-off point was found to be 60ft.
The project was described by many commuters at the time as 'going against everything about being British'.