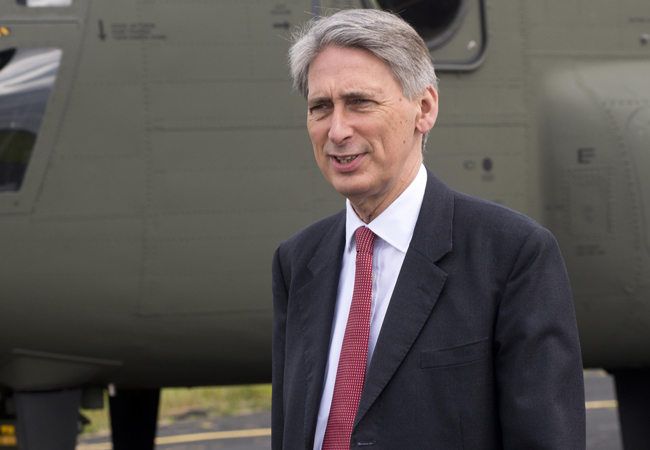 Increasing infrastructure investment to between 1% and 1.2% of gross domestic product (GDP) each year from 2020 to 2050 was a key commitment from the Chancellor of the Exchequer, Philip Hammond, in his Autumn Statement. He also pledged £390m by 2020-21 to support ultra-low emissions vehicles, renewable fuels, and connected and autonomous vehicles.
Plans for an additional £2bn of investment in science and research and development (R&D) were confirmed, and Hammond cancelled the fuel-duty rise for the seventh successive year. To tackle the productivity gap, he vowed to spend £23bn on innovation and infrastructure over five years.
However, critics say, the issue isn't the government's commitments – but their delivery.
Hywel Davies, CIBSE technical director, said: 'The critical question is whether we can attract the skills needed to deliver these commitments. Government will need to consider this as it reviews immigration policy, or we may find we are really struggling to obtain good value for this spending of taxpayers' money.'
Other key promises
A new Housing Infrastructure Fund of £2.3bn by 2020-21

£1.4bn to deliver an additional 40,000 houses

Maintaining the cap on Carbon Price Support rates at £18t/CO

2

The Levy Control Framework, setting limits on support for renewable electricity generation, to be set out at the Budget in 2017

£170m for flood defence and resilience measures

Corporation tax to be cut to 17%, and tax breaks for the North Sea oil and gas industry to be extended

Carbon price floor to be retained at current levels until at least 2020

Davies said a skills shortage could mean buildings are badly built and fail to perform as required, possibly compromising occupants' productivity. 'We need to upskill at present capacity; if we have to deliver more output, that upskilling gets more demanding.'
A recent Royal Academy of Engineering report, Engineering a future outside the EU: securing the best outcome for the UK, confirmed that access to skilled workers and academics was critical for the future success of the sector. Released in October, it says that uncertainty about the status of EU workers in the UK, and other risks to the supply of skilled engineers, are likely to result in delays to projects such as HS2, Thames Tideway and Hinkley Point C.
Miles Barnard, managing director of Mouchel, part of WSP Parsons Brinckerhoff, added: 'We still await measures on how we can increase the number of young people taking STEM subjects.'
Mike Putnam, Skanska UK president and CEO, said: 'We have to improve training, recruit people with the skills relevant to new technologies and work hard to build a much more diverse and inclusive workforce.'