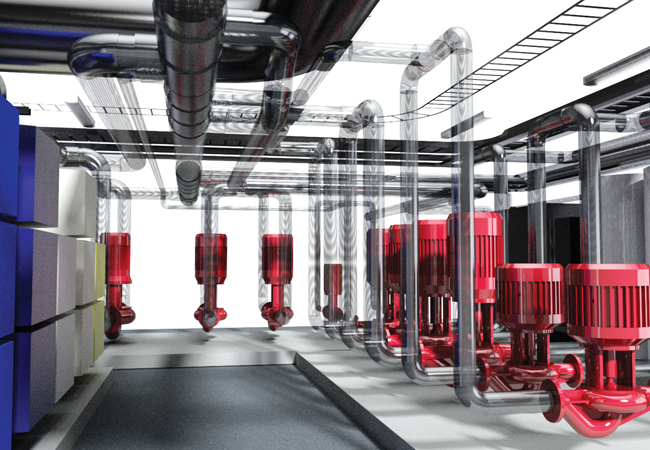 A Hoare Lea plant room showing pumps with a higher level of detail than normally required
CIBSE and the Society of Digital Engineering (SDE) are to launch a competency scheme for manufacturers creating product data for engineers and specifiers, this autumn.
The aim of the scheme is to reward manufacturers that create consistent and accurate product data for projects. To gain certification, suppliers must create online data that is accessible and transportable, whatever the product type.
News of the scheme comes after a BIM and manufacturers workshop hosted, by CIBSE and SDE (see page 35), revealed that the BIM objects currently created were often rejected by designers and contractors when creating BIM models.
'Contractors often ignore the models created by consultants and start from scratch,' said CIBSE consultant Carl Collins, who chaired the workshop. 'There needs to be more joined-up thinking.
Joseph Lally, digital engineering system leader at Crown House, said that suppliers often provided BIM objects in too much detail, which would affect the performance of the BIM model. 'We want sophisticated simplicity but what we often get is complexity,' says Lally.
This new competency scheme will assess the online and website delivery of product data by manufacturers. It will check that data meets performance and system requirements, and does not affect users' software or hardware.
Manufacturers will receive a certificate and a logo on successful completion.