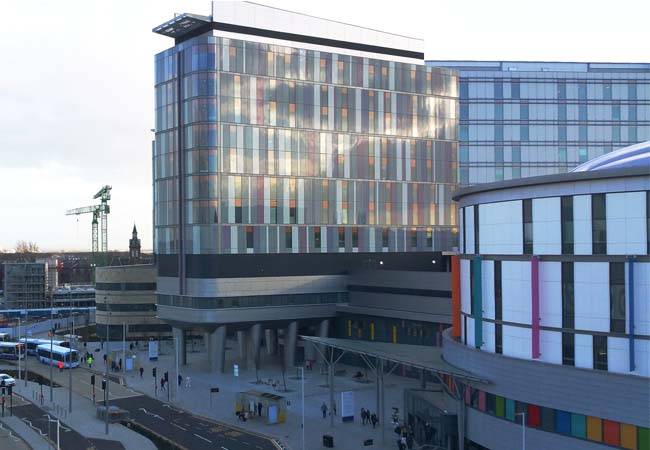 Queen Elizabeth University Hospital Campus. Credit: CC 4.0 George Allison
An independent inquiry into two hospitals beset by contaminated air and water supplies has started hearing evidence.
It was ordered after patients died at the Queen Elizabeth University Hospital Campus in Glasgow from infections linked to pigeon droppings in the water supply, and the opening of the Royal Hospital for Children and Young People and Department of Clinical Neurosciences in Edinburgh was delayed because of concerns over the ventilation system.
The inquiry will determine how the issues affected patient safety and care, and whether they could have been prevented. It will make recommendations to ensure any past mistakes are not repeated in future NHS infrastructure projects.
Inquiry chair Lord Brodie said: ' Our role is to understand what went wrong with the construction of these hospitals so lessons can be learned to prevent the recurrence of such issues in the future.'