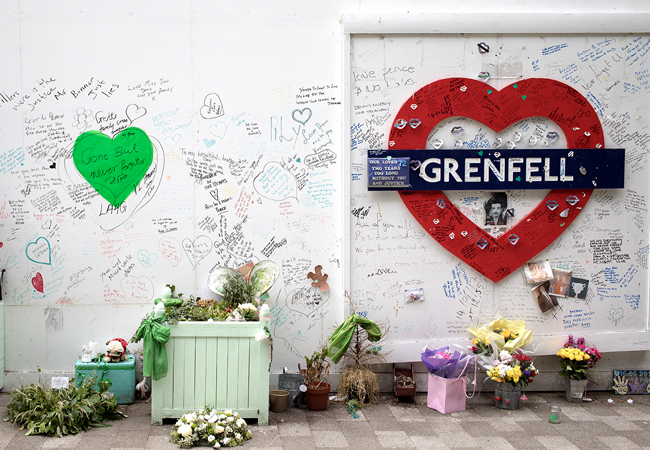 The third anniversary of the Grenfell Tower fire was in June. Credit: Getty images – Anselm Ebulue
A draft bill published last month will bring about the biggest changes to building safety in 40 years, the government claims. Ministers have promised to appoint the UK's first national chief inspector of buildings before the end of this year and distribute £1bn in new funding to remove unsafe cladding.
The bill will enshrine in law the recommendations made by Dame Judith Hackitt in her independent review of building safety, held in the aftermath of the Grenfell Tower fire, including tighter regulation of blocks of flats taller than 18m or more than six storeys high.
A new regulatory authority, led by the chief inspector, will be part of the Health and Safety Executive and will have full powers to hold building owners to account. The legislation will also create new regulations for managing the safety of construction materials and products.
Clients will be obliged to set up an online system through which onsite workers can report potential safety issues, which must be passed on to the regulator within three days. Building inspectors will have to register with the regulator and adhere to the regulations.
Dame Judith welcomed the bill, hailing it 'as an important milestone in delivering the fundamental reform this industry needs to make residents and buildings safer'. She said it met the ambitions and recommendations set out in her review, but reiterated her warning to the industry that it should already be implementing improvements to working practices.
'It is not enough to wait for the bill to become law before they implement changes; we expect them to start taking action now,' she said.