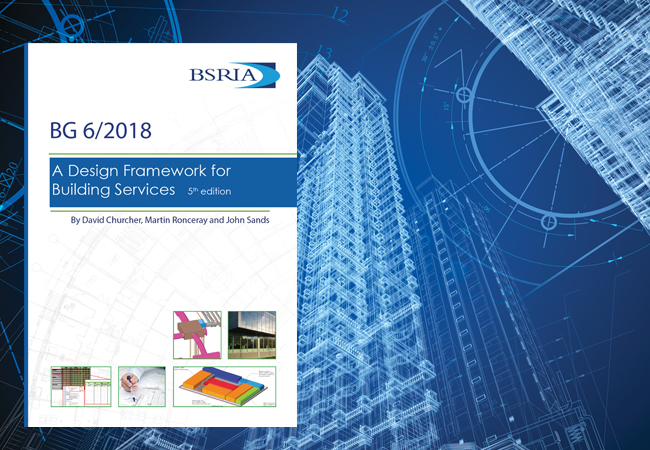 Team member roles will be more clearly defined on projects using BSRIA's design framework guide for building services – BG 6 – which has been updated.
The guide contains design activity proformas and drawing/model definitions to support contract documentation and to encourage more effective collaboration between members of the building services supply chain.
BG 6 offers a platform where the activities and responsibilities of project team members can be identified and allocated. It includes a series of task lists, model descriptions and sample drawings to let the user decide which team member is responsible for which activities and to what level of detail.
As well as being restructured to give more information on its purpose and how to use it, the guide has been colour coded to match the RIBA Plan of Works to aid navigation, said John Sands, principal consultant at BSRIA.
The second major change has been the consolidation of Stage 3 and Stage 4 proformas, which allows project team member roles to be more clearly defined. Unlike the 2007 guide, where the detailed design stages were chopped up into several sub-stages, the new BG 6 has installed a single proforma for Stage 3 – developed design – and a single one for Stage 4 – technical design. 'While preparing the agreement, you must think about who is best placed to do these activities so you can match people's and companies' skills to the tasks, which should make coordination much easier,' said Sands.
Andrew Krebs, information management lead at Hoare Lea – who sat on the BG 6 steering group – added: 'Removing the sub-stages will engage consultants and design teams at the design stage, and get contractor involvement as early as possible, defining a framework for a project in a collaborative fashion, so there's less conflict when major project milestones are reached.'
At Stage 4, BG 6 allows the client to appoint different parties to complete one of three design types – feasible design, coordinated generic design and coordinated specific design – which represent the three types of information you can deliver during that job phase.
The type of design chosen depends on the project and the procurement route, said Sands. For example, for a design-and-build job, the consultant will produce a feasible design and the contractor can go 'straight to the goal' by producing a coordinated specific design, missing out the middle stage, he said.
There's also a difference between 2D and 3D-design, said Sands. 'If you're doing things in 3D, a feasible model makes sure there are no clashes. In reality, you would know there's space above the ceiling so, for example, if a fan coil is touching a light fitting, you would know there's plenty of space to re-route the services. But, in the world of 2D, it is not clear if there's space around you, so it would be more important to do all three stages and be confident about coordination.
'It's about producing the right amount of information at the right time for your particular project, to make sure there's enough information to prove what you have is going to work.'