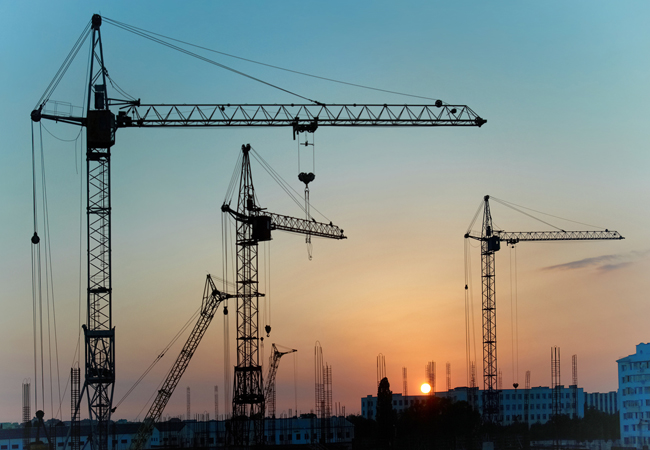 The construction industry is predicted to grow by 1.3% this year and is showing resilience in the face of Brexit jitters, according to the latest Construction Products Association (CPA) forecast.
The CPA also said output would rise by 1.2% next year, and by 2.3% in 2019, but there are considerable differences between sectors. Infrastructure is expected to be the industry's main growth engine, driven by the £300bn National Infrastructure and Construction Pipeline, over the next four years. A 34.5% increase in infrastructure projects for the energy, rail and water sub-sectors will offset expected falls in commercial and industrial construction, it added.
Housebuilding is expected to remain a key source of growth, with private housebuilding rising by 7.2% between 2017 and 2019, underpinned by upward house prices, demand from first-time buyers and Help to Buy equity loans.
'Construction output has been sustained post-referendum, primarily due to projects signed up to before June 2016,' said the CPA's economics director Noble Francis. 'Activity is expected to remain strong in the first half of this year.'
Small firms enjoy rising workloads
Despite growing concern over skills shortages and the cost of labour and materials, workloads for small construction firms continued to rise in the first three months of 2017, according to the Federation of Master Builders (FMB).
Only 5% of its members expect to see their activity slow in the coming months, but 85% told the FMB's latest trade survey that material prices would rise in the next three months.
'Workloads rose in every part of the UK, with particularly positive results in the devolved nations,' said FMB chief executive Brian Berry. 'It's encouraging that smaller construction firms aren't sensing any drop-off in demand for their services.'
The FMB warned that the survey was taken before the announcement of a snap General Election, 'which may well cool consumer demand in the coming months', and Berry urged firms to be 'cautious in their optimism'.